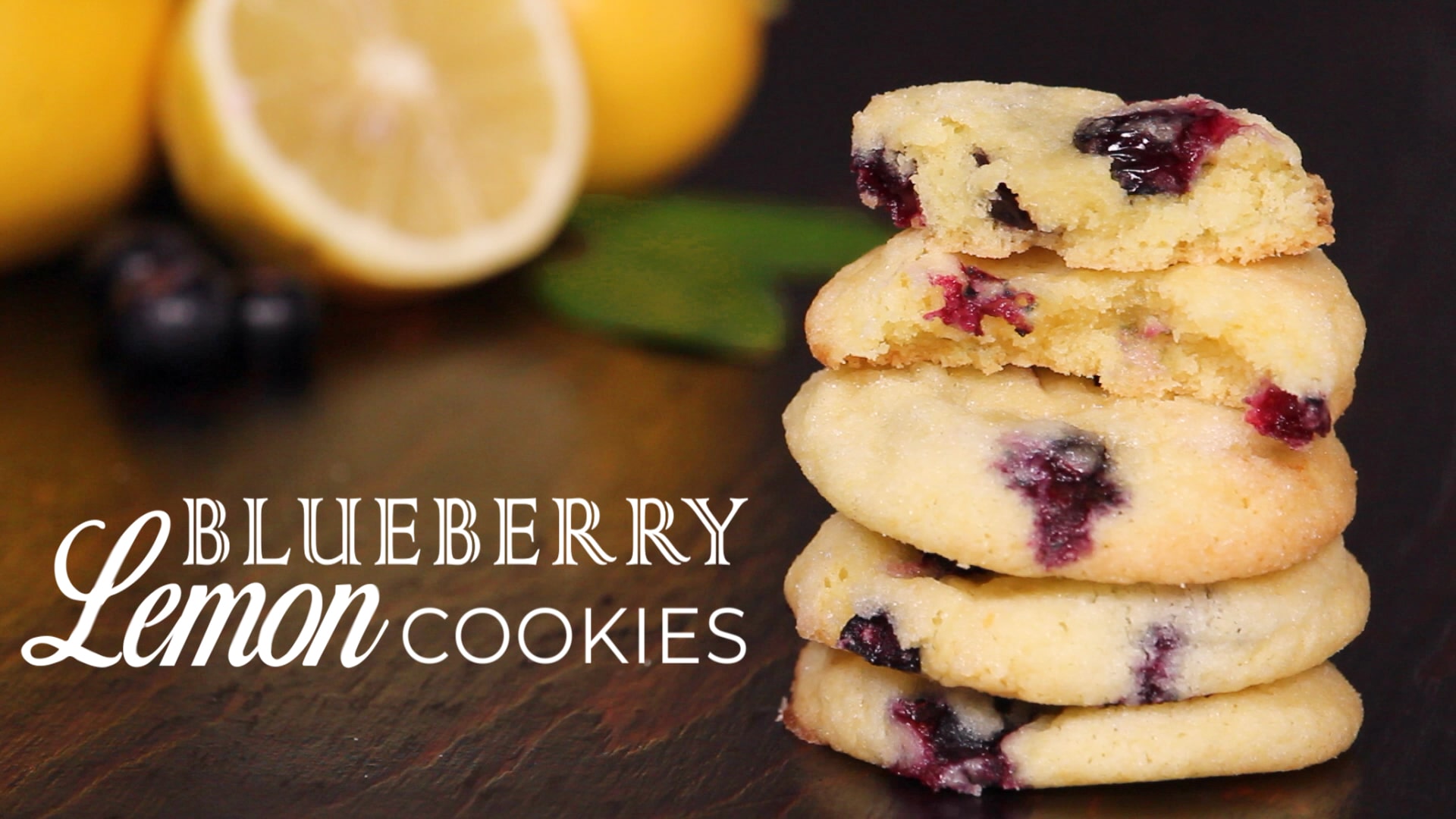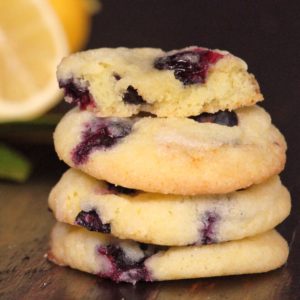 BLUEBERRY LEMON COOKIES
These Blueberry Lemon Cookies are the best you can have: slighlty crispy crust, super soft inside and full of fresh Lemon and Blueberry! Yes, you don't need any lemon flavor because lemon zest is full of essential oil that gives such a glorious (and true!) lemon flavor, that you'll have a blast when you'll taste them!
For this recipe you can use frozen or fresh blueberries; I've used fresh ones but it's up to you.
Baking time depends, as always, to your oven, your taste and the cookie size. I've used a 4cm-1,5inch scooper, so they weren't too large, and I baked them for 10 minutes. You can bake for some minutes more if you prefer crispier cookies and if you don't have the fan option as I had.
Because of blueberries are full of water, the crispy consistency of the cookie crust is perfect the day you make them. The day after they become softer, it's not a big deal if you keep them in a tin cookie box at room temperature, but conversely classic chocolate chip cookies, I suggest to eat them in 3 days or store them in freezer.
You'll see it won't be an issue and you'll run them out sooner than expected!
Ingredients
110 g

(1/2 cup)

unsalted butter

room temperature

140 g

(3/4 cup)

caster sugar

or granulated white sugar

The zest from 2 lemons

1

egg

room temperature

12 g

(1 tbsp)

lemon juice

190 g

(1+1/2 cup + 1 tbsp)

all purpose flour

1/4 tsp

salt

1/2 tsp

baking soda

120 g

(2/3 cup)

blueberries

fresh or frozen

Granulated white sugar for coating
Instructions
In a large size bowl, place butter, sugar, lemon zest and mix with a spatula until creamy.

Incorporate lemon juice, the egg and mix until well combined and don't overmix. Don't worry if it lumps a bit, it's normal because of the lemon juice.

Sift in flour, salt, baking soda and mix until almonst combined.

Gently incorporate blueberries and don't overmix.

Cover with plastic wrap and put in refrigerator for at least 1 hour (up to 24 h). Don't skip the refrigerating time!

Scoop cookie dough using a 4cm-1,5inch ice cream scooper.

Roll every ball into granulated white sugar. This step is optional, but sugar gives crunchier crust and a beautiful slightly sparkling finishing!

Place cookie balls onto a lined baking sheet: every cookies at least 3cm-1inch apart because they will spread while baking.

Bake in preheated fan oven at 170°C-340°F for about 10 minutes. They are ready when slightly golden on the sides, golden on the bottom, but soft at the center. Baking time depends on your oven and on the size of the cookies: larger cookies need some minutes more to bake.

When just out from the oven, when still hot, you can place some halves blueberries on top (optional) as decoration. Consider that they are giving extra moisture to your cookies that could become too wet after 1-2 days, so don't add extra blueberries if you want to store your cookies for many days!

Slightly cool down on the baking sheet before cool them down completely on a wire rack.
Video
Notes
Store at room temperature in a tin cookie box for 3 days or in freezer for 2 months.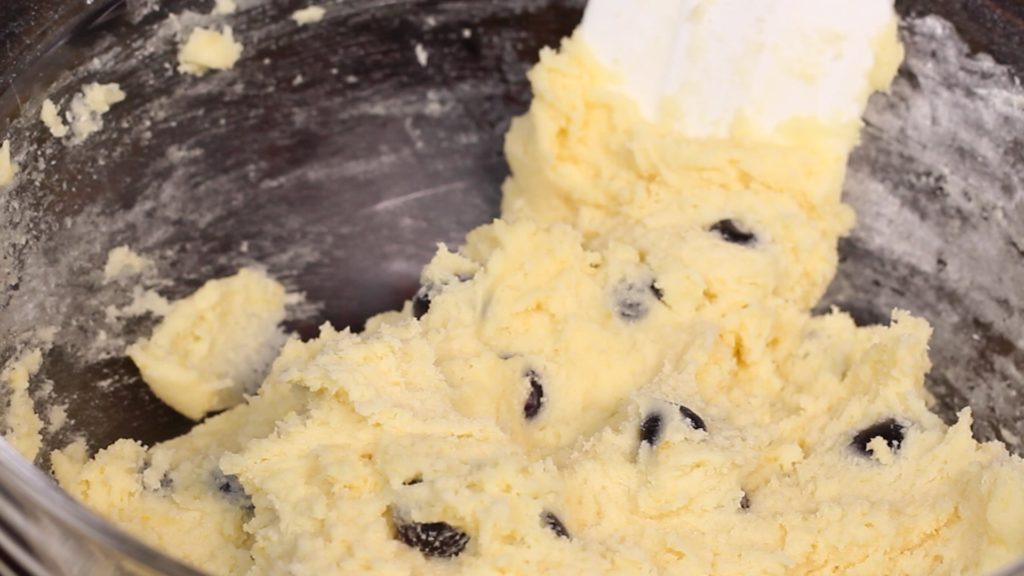 When you're making cookies, the consistency of the dough may vary depending on the size of your egg, or the type of flour you're using. For this reason you need to check the consistency of the dough to see if it's perfect. It should be soft, not dry, but not too sticky, just a little bit. As you can see in the recipe video above, if I touch the dough with my finger, it's just very slighlty spotted of dough.
If you notice your dough is too wet and very sticky, add a bit of extra flour; if it turned out a bit too dry, you can add some extra lemon juice.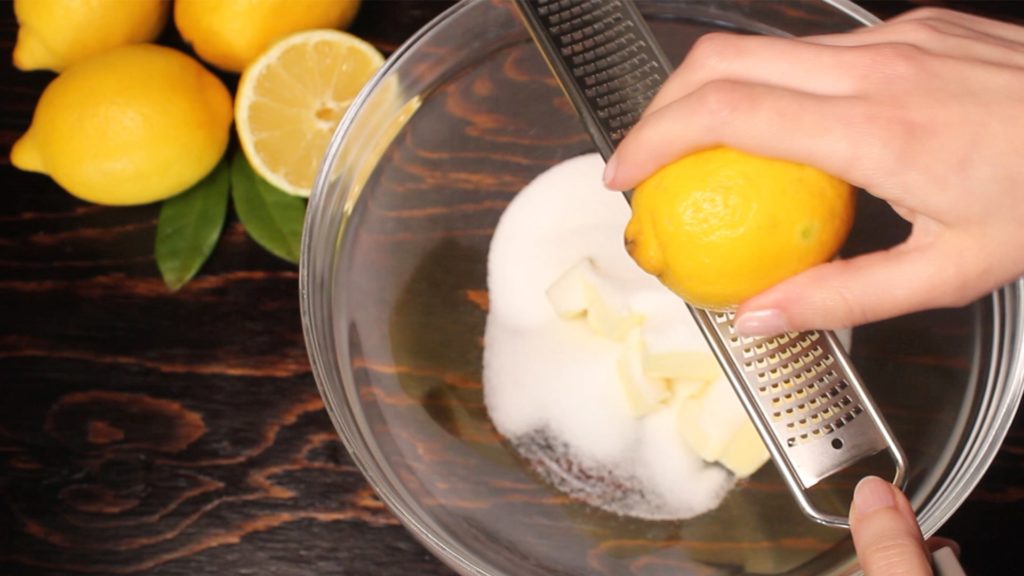 Lemon zest is full of essential oil, for this reason when you make lemon flavored treats, you don't need to add artificial flavors, just lemon zest!
When you grate lemon zest, you just should pay attention to grate only the yellow part of the skin, not the white pith that it's too bitter!
I baked my cookies in preheated fan electric oven, upper and lower heat, for 10 minutes: they turned out slightly golden on the sides and at the bottom, crispy on the crust but very soft at the center. If you prefer more crispy cookies, feel free to bake for some minutes more!