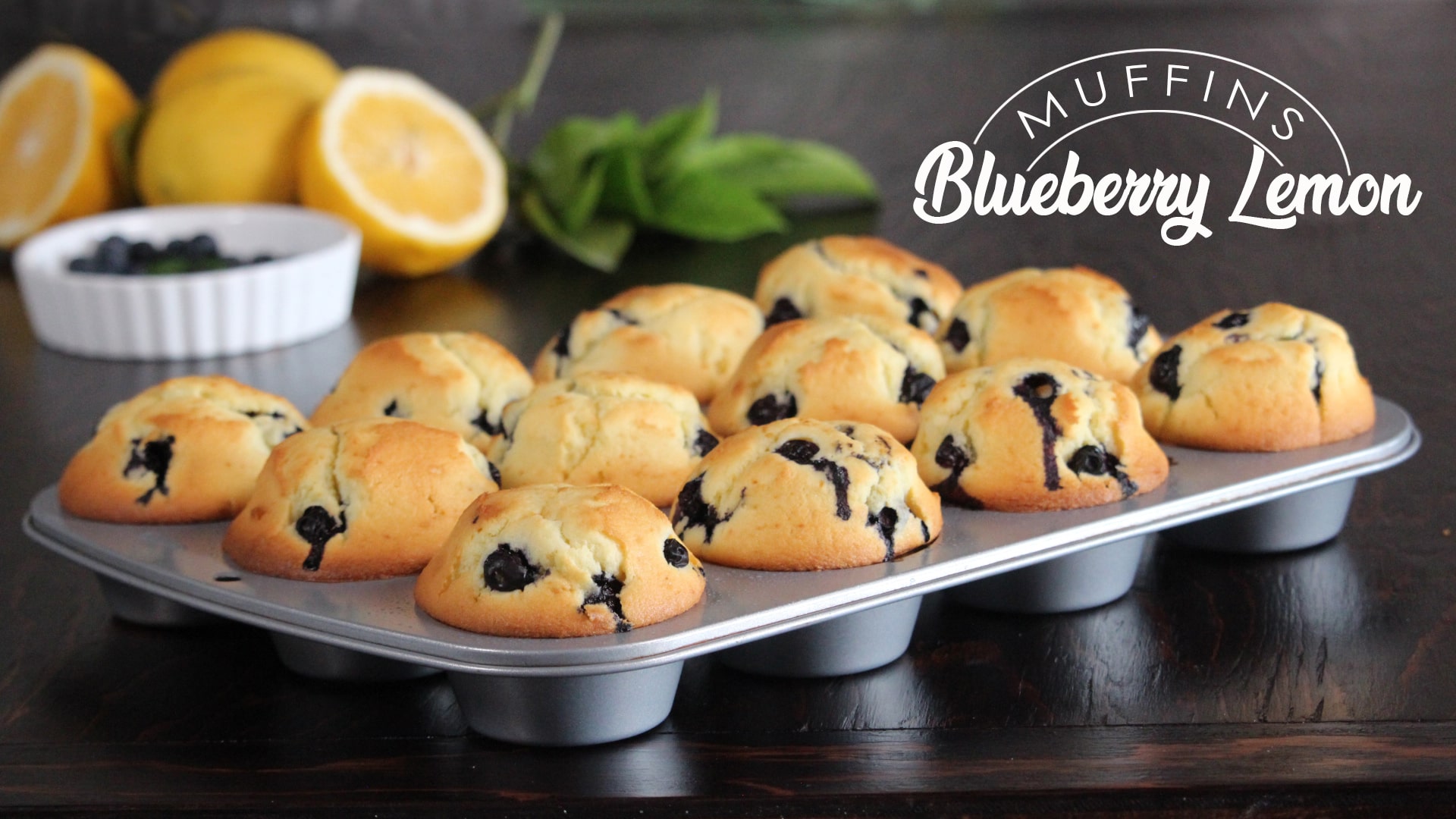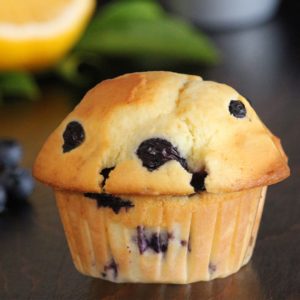 BLUEBERRY LEMON MUFFINS
The most easy, soft and fluffy blueberry muffins flavored with fresh lemons just picked from my lemon tree! If you always crave for bakery-style muffins, this recipe is just for you!
Here you can find all the tips to get bakery-style muffins with a professional high dome top. You don't need any stand mixer or hand mixer, just a simple whisk and spatula, that's it!
Ingredients
100 g

(1/2 cup)

unsalted butter

softened at room temperature

30 g

(2 tbsp)

flavorless oil

(sunflower seeds oil, canola oil...)

200 g

(1 cup)

caster sugar

or granulated white sugar

2

lemon zest

3

eggs

room temperature

30 g

(2 tbsp)

lemon juice

360 g

(2 + 3/4 cups)

all purpose flour

12 g

(2 + 1/2 tsp)

baking powder

240 ml

(1 cup)

milk

room temperature

200 g

(7 oz)

blueberries

fresh or frozen

5 g

(1 tsp)

flavorless oil

(sunflower seeds oil, canola oi...)

4 g

( 1 tsp)

all purpose flour
Instructions
Grease a muffin pan and line it with 12 muffin paper liners.

In a large bowl place 100 g of softened unsalted butter, sugar, vegetable oil and mix with a whisk until creamy.

Add fresh lemon zest and egg one at a time. Mix until creamy and well incorporated (don't over mix).

Add lemon juice and mix: it's normal if it lumps, mix until creamy and well incorporated.

Alternate sifted flour, baking powder and milk: be very gentle and mix with a spatula until well incorporated and smooth (don't over mix).

In a medium size bowl place blueberries, 1 tsp of flavorless oil and mix gently.

Add 1 tsp of all purpose flour and toss until blueberries are well coated.

Incorporate blueberries to the batter mix.

Divide evenly the batter into 12 muffin molds: the cupcake molds will be full filled, so you'll get perfect high-dome bakery style muffins.

Add some blueberries on top of the muffins.

Bake in preheated oven at 210°C-410°F for 5 minutes: this helps to get higher muffins.

Then turn down the heat and bake at 190°C-375°F for about 15 minutes or until a toothpick comes out clean and the top is slightly golden.

Cool down on a wire rack.
Video
Notes
You can store at room temperature in a plastic box or covered with plastic wrap for about 4 days.
These muffins aren't too sweet; if you prefer more sweet muffins, increase the sugar amount.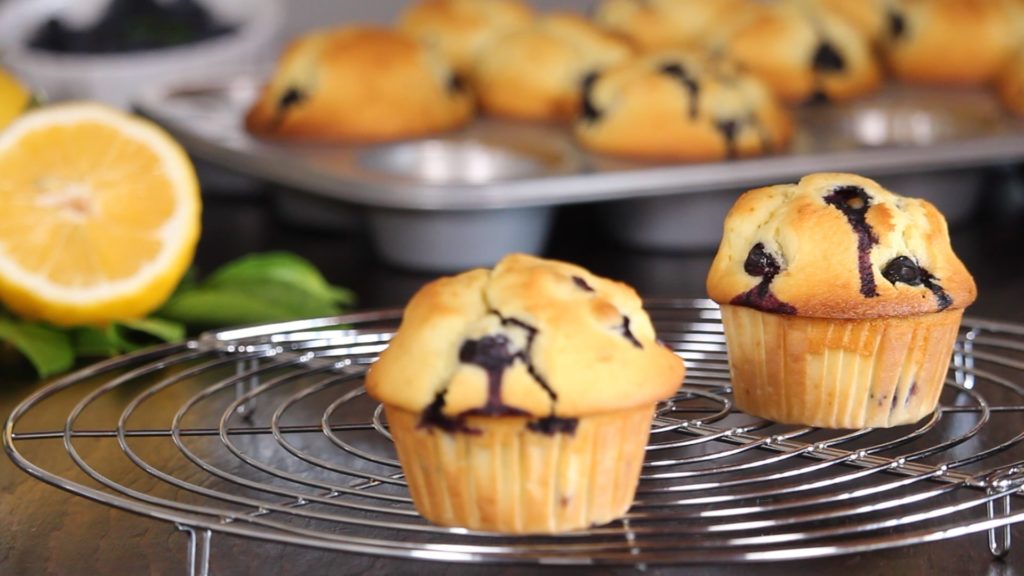 When I see muffins in US bakeries or even in classic movies and sit-com, I'm always surprised how huge they are! So I decided to get my own Bakery-Style muffins and find out all the tips to always get high-dome top.
You can try these tips to all your muffin recipes, I've tried with all my favourite ones and I was never disappointed. So, let's get started!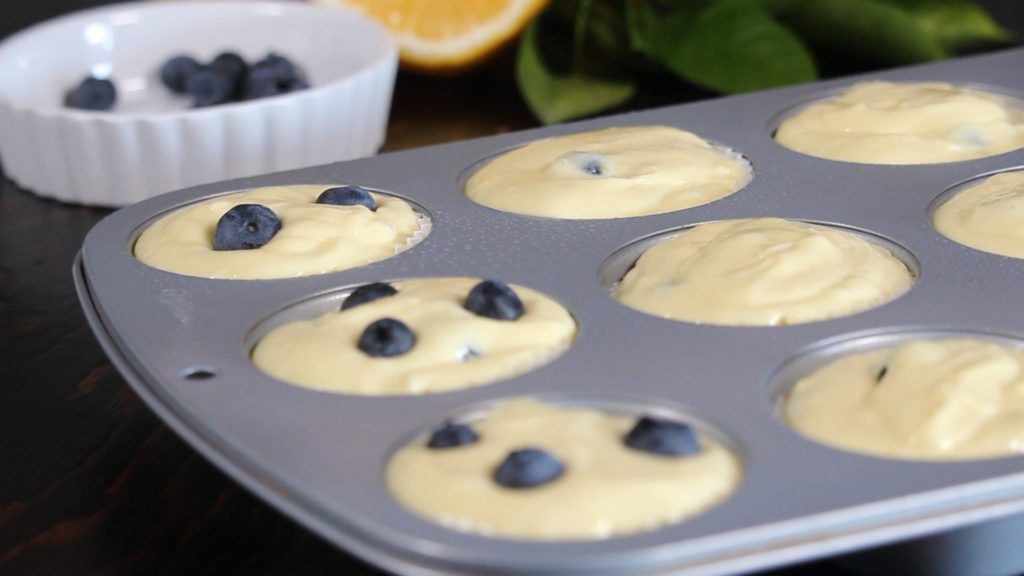 The first hint is incredibly simple, but contradicts all I've always read in my cookbook. You have to full fill your muffin molds, not fill only to 3/4…you have to be generous! The more you fill it, the more your dome will be huge!
The recipe must feature a rising ingredient if you want to get the best result: baking powder, or the combo baking soda+acidic ingredient like lemon juice or vinegar…
If you are making eggless muffins, remember to add a hint more of baking powder because eggs are natural leavening.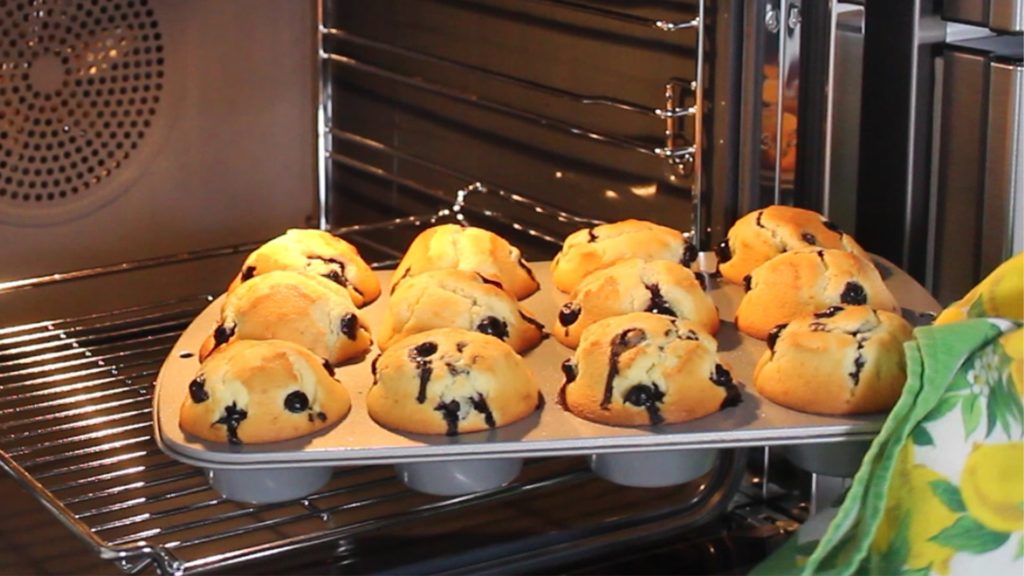 Another crucial point is how you bake your muffins. I use my preheated electric oven, always upper and lower heat and never turn the grill on. If you have fan option you can use it, but I don't turn it on when I bake cakes and muffins since it dry a bit the crust.
The temperature is so important: you have to bake your muffins at higher heat for the first 5 minutes: the termic shock will help them to rise a lot! For this reason I bake them at 210°C-410°F for the first 5 minutes, then I decrease the heat at 190°C-375°F for 15 minutes.
Remember that every oven is different, so it is possible that you have to change a bit temperature or time. They are done when a tootchpick comes out clean. If they become too brown on top, you have to decrease the heat of your oven.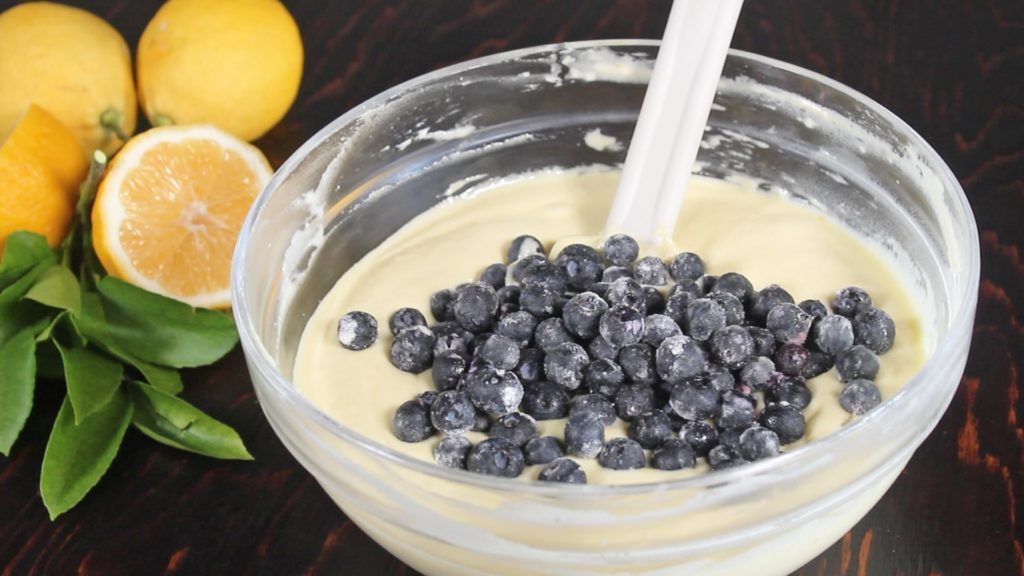 For this recipe you can use fresh or frozen blueberries. Everytime you use blueberries in a cake batter, I suggest to coat them in flavorless vegetable oil then in flour: so your berries won't sink to the bottom of your cake.
For this recipe you can also use other fruits. If you use strawberries, remember to dry a bit your strawberry chunks between two kitchen papers to remove the water excess.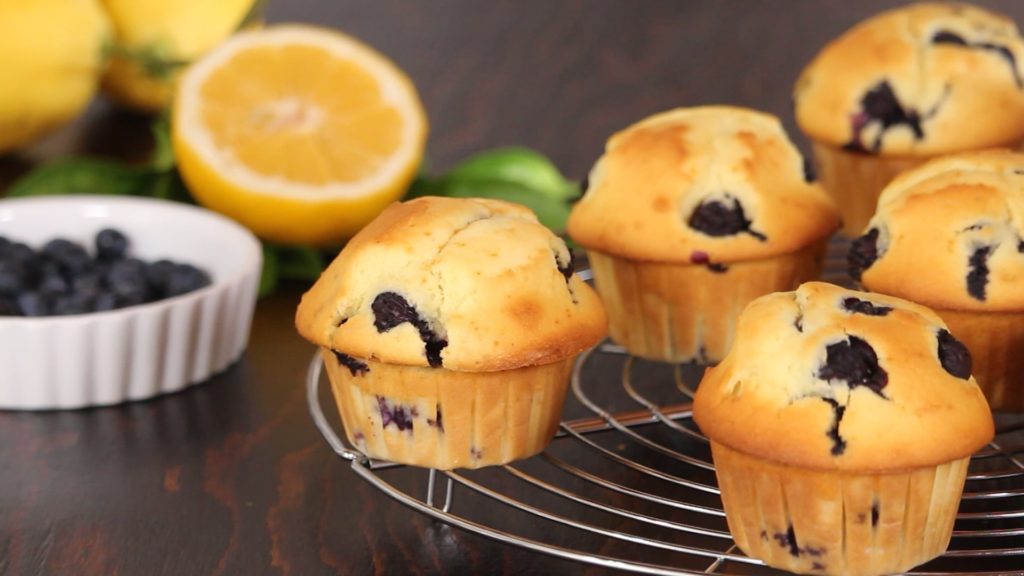 I usually suggest to store your muffins in the fridge only if you live in a hot and very humid climate: refrigerator dries your butter muffins, so I suggest you to store at room temperature covered with plastic wrap for 1 or 2 days. If you don't live in a very hot climate, maybe they could last a bit more. Consider that fresh fruit muffins like this, last few hours, so enjoy them as soon as possible or store in freezer for up to 3 months!