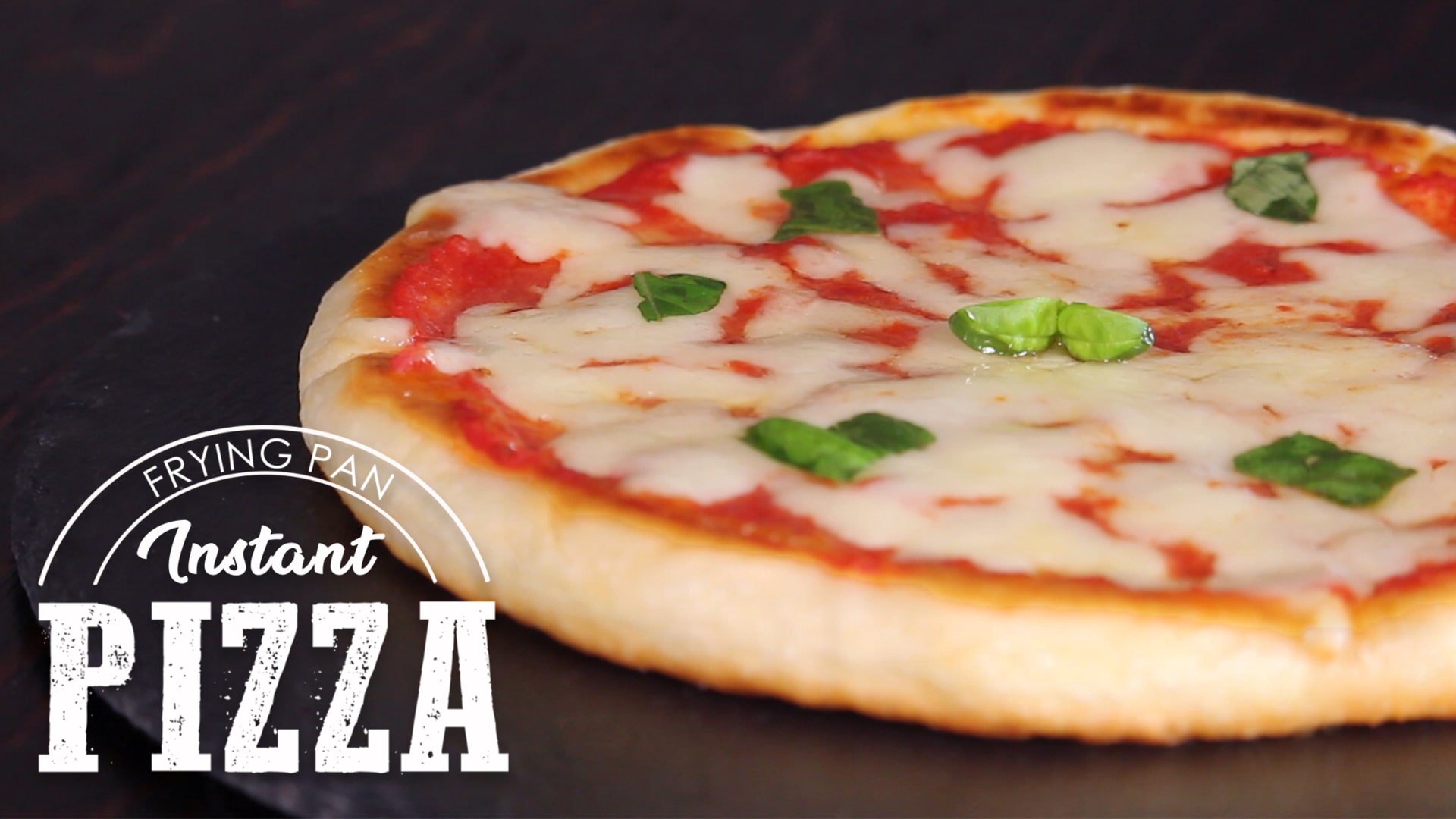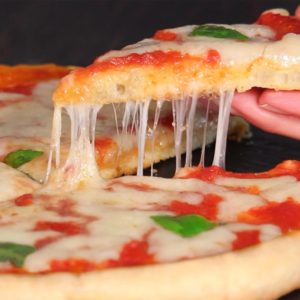 FRYING PAN PIZZA - NO OVEN NO YEAST
If you're craving for Pizza, this recipe is perfect for you: you can make your homemade Pizza in 1 minute, without oven, without yeast and rising time, just using a frying pan!
This Instant Pizza is a time-saver recipe to enjoy with family and friends, also perfect as appetizer or treat for your last minute guests!
You don't need to knead the dough: just put together the ingredients, roll the dough into a round shape and immediately cook into the preheated frying pan. After you cook both the sides of your pizza crust in few minutes, you can season it, adding tomato and cheese, put a lid and wait few minutes until the cheese is melted. That's it!
I made a classic Italian Margherita pizza, but you can season with your favourite ingredients: peppers, black olives, salami or the American pepperoni...it's up to you!
I suggest to not skip Olive Oil in the frying pan: be generous with this ingredients, it's needful to get a golden pizza crust, or it will turn out very pale.
Ingredients
150 g

(1+1/4 cups)

all purpose flour

3 g

(1/4+1/8 tsp)

salt

small pinch of sugar

4 g

(1 tsp)

baking powder

11 g

(1 tbsp)

extra virgin olive oil

90 g

(1/4 cup+2 tbsp))

water

room temperature

tomato sauce

Mozzarella pizza cheese

finely chopped or shredded

basil leaves

22 g

(2 tbsp)

olive oil

for the frying pan
Instructions
Place 2 tbsp of olive oil in a 26cm-10inch non-stick pan and heat for about 4 minutes over medium-low heat covered with a lid.

In a medium size bowl, place flour, salt, sugar, baking powder and mix until combined.

Add 1 tbsp of extra virgin olive oil and water until get a soft and slightly sticky dough. The consistency of your dough could vary depending on your flour, feel free to add a bit more water or flour to reach the perfect dough consistency you can see in my video.

Roll your dough onto a floured work surface (or a silicone mat) into about a thin 28cm-11inch circle (the size should be a bit larger than your pan).

Wet slightly the sides of the circle and roll them to create a thicher pizza crust: in this way you'll get about a 25cm-10inch diameter pizza that fit perfectly your pan.

Gently place your pizza in the hot pan, remove the lid and cook the bottom over medium-low heat until become slightly golden, then flip and cook the other side until become well golden.

Season your pizza on the well golden side (the one with the crust side) placing tomato sauce, salt, extra virgin olive oil (if your sauce is not seasoned) and finely chopped Mozzarella cheese.

Low the heat, place the lid over the pan and cook until Mozzarella is melted, about 5 minutes. It's important to low the heat in this step, or you could burn the bottom!

Serve immediately with some freshly basil leaves on top.
Video
Notes
If you want to make a bigger pizza in a larger frying pan (about 30cm-12inch), you can increase the ingredients in this ratio: 200 g all purpose flour, 1 tsp baking powder, 2/4 tsp salt, small pinch of sugar, 1 tbsp olive oil, 125 g water.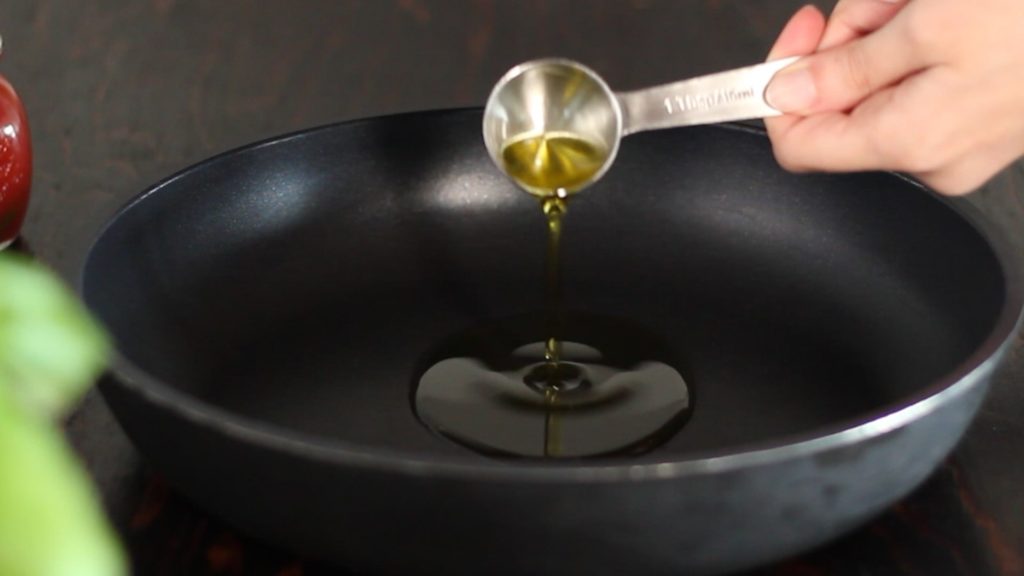 Don't skip Olive Oil in the frying pan, even if you're using a non-stick pan as I did. It is needful, or you'll get a very pale and dry pizza crust.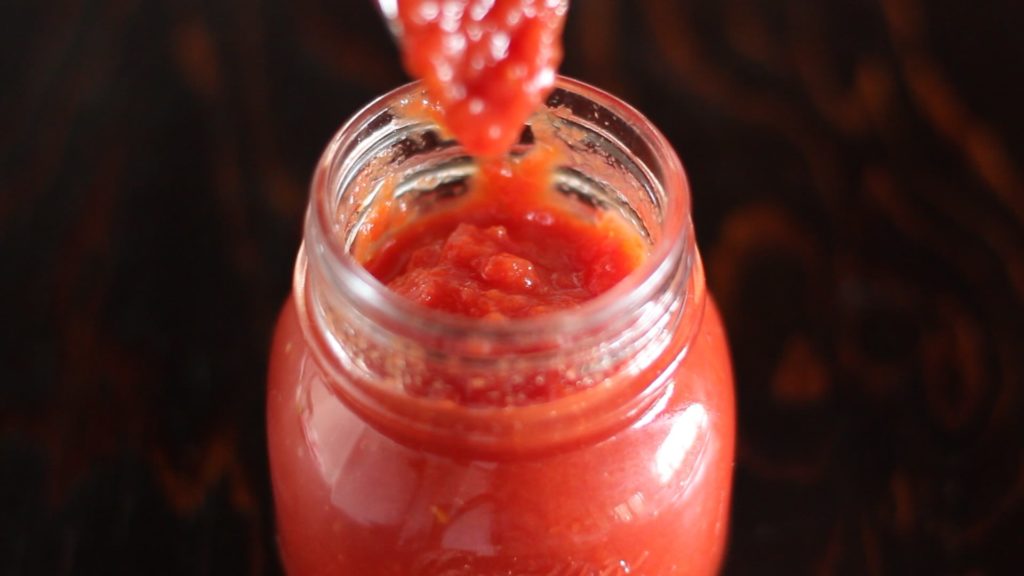 As I am Italian, for my Margherita Pizza I used the homemade tomato puree my mom make every Summer. We store the jars for Winter season, so we always enjoy seasonal San Marzano tomato sauce all year round!
In Italy we are used to season our pizza with raw (and unseasoned) tomato puree. We season it with salt and extra virgin olive oil directly on the Pizza. 
I know abroad is pretty common to cook tomato puree making a sauce just for Pizza with garlic, oregano…it's up to you guys, but that's not Italian way 😛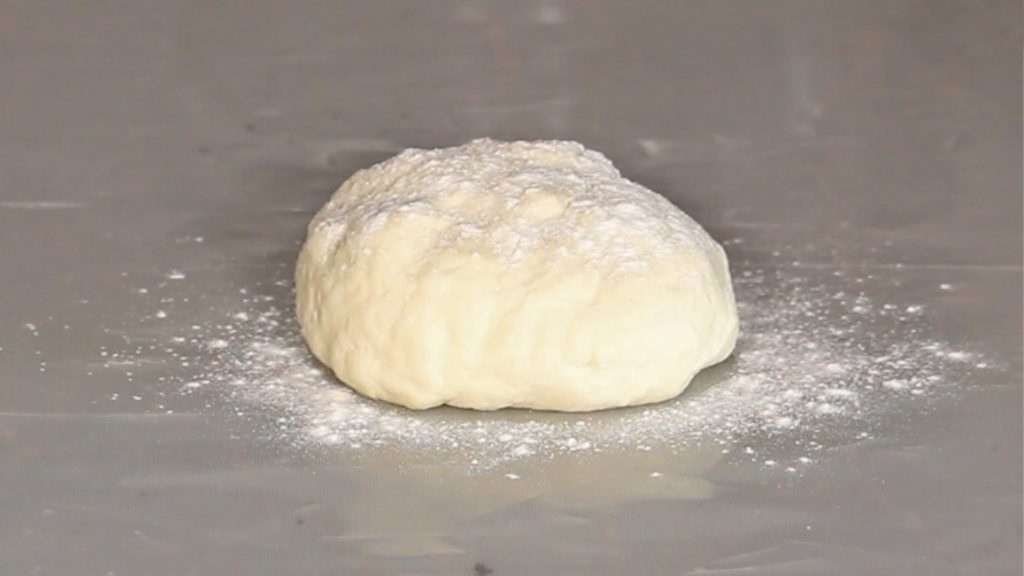 As always when you're making dough, the water/flour amount could vary depending on your flour, because every flour is different and every flour absorbs less or more water. Feel free to add a bit of extra water or flour to get the dough consistency you can see in my video. 
You should get a slightly sticky dough, very soft and pretty humid. In fact you need to sprinkle some flour onto your work surface, if you're not using a silicone mat as I did, but I need anyway to add some flour on top of the dough to avoiding the rolling pin sticking to it.