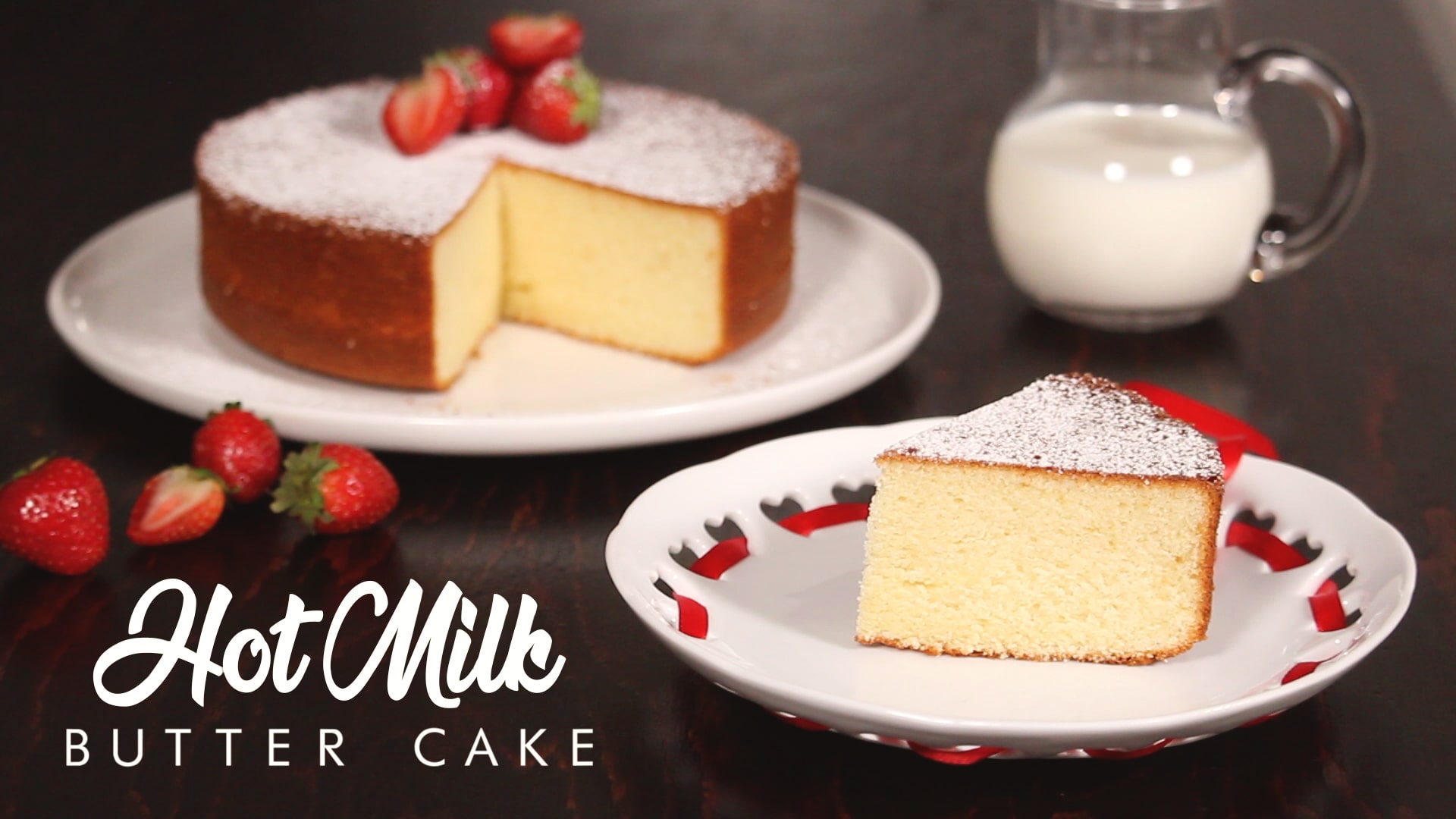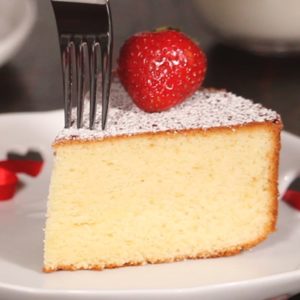 HOT MILK CAKE
Hot Milk Cake is a soft and classic Vanilla Butter Cake that melts in your mouth!
It's delicious as simple cake for breakfast or tea time, or you can cut in layers and fill it with whipped cream, it's the perfect basic cake ever.
It holds its shape and has a sponge but firm texture, so I suggest you to not use a too thick or dry frosting.
Using a full fat milk will give the best rich taste to this easy cake, so the frosting is not needful if you love childhood cake as I do!
It's important that you pour the milk very hot in the cake batter to get the perfect moist crumbs that you can see in my recipe video.
Ingredients
120 g

(1/2 cup)

whole milk

60 g

(1/4 cup)

unsalted butter

3

eggs

room temperature

1 tsp

vanilla paste

or vanilla extract

160 g

(3/4 cup)

caster sugar

or granulated white sugar

160 g

(1+1/3 cup)

all purpose flour

4 g

(1 tsp)

baking powder

pinch of salt
Instructions
In a small saucepan, place butter, milk and bring to a simmer over low heat: don't boil, but the mix has to be very hot.

Meanwhile sift together flour, baking powder, salt and set aside.

In a large bowl mix the eggs with vanilla using an electric mixer at medium-high speed.

When the eggs start foaming, add little by little sugar and keep on mixing at high speed until get a thick, pale mix (be patient and mix at least 10 minutes).

Gently fold the flour mix into the egg mix in three times using a spatula (don't use the electric mixer now, you don't have to overbeat the flour) until well combined.

Add and combine in two times the hot milk mix: be careful to add the milk when still very hot.

Pour the cake batter into a lined and greased 20 cm - 8 inch cake pan.

Tap the cake pan onto the work surface and pass a skewer through the batter in the pan to remove air bubbles.

Bake in preheated oven at 175°C-345°F for about 30-35 minutes or until a toothpick comes out clean.

Slightly cool down, then pass a thin spatula throug the edges of the cake, unmold the cake and cool down completely on a wire rack.

You can sprinkle with powdered sugar on top and top with some fresh strawberries (optional).
Video
Notes
Store the cake at room temperature covered with plastic wrap for about 3-4 days.
You can use this cake to make layered cakes.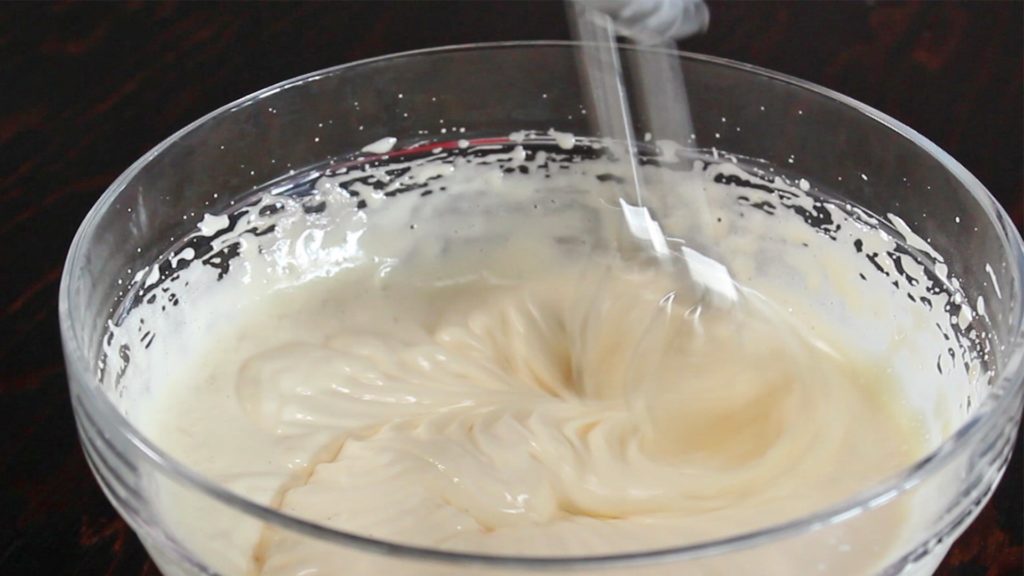 This cake is very easy to make, but you have to follow some tips for a perfect result.
One of the most important is whipping your eggs with sugar until very thick and pale. You will need a hand mixer or a stand mixer, it's pretty hard whipping eggs – until almost triple their volume – using just a whisk.
So be patient, this step will take at least 10 minutes (the timing depends on how powerfull is your electric mixer), but it worth it!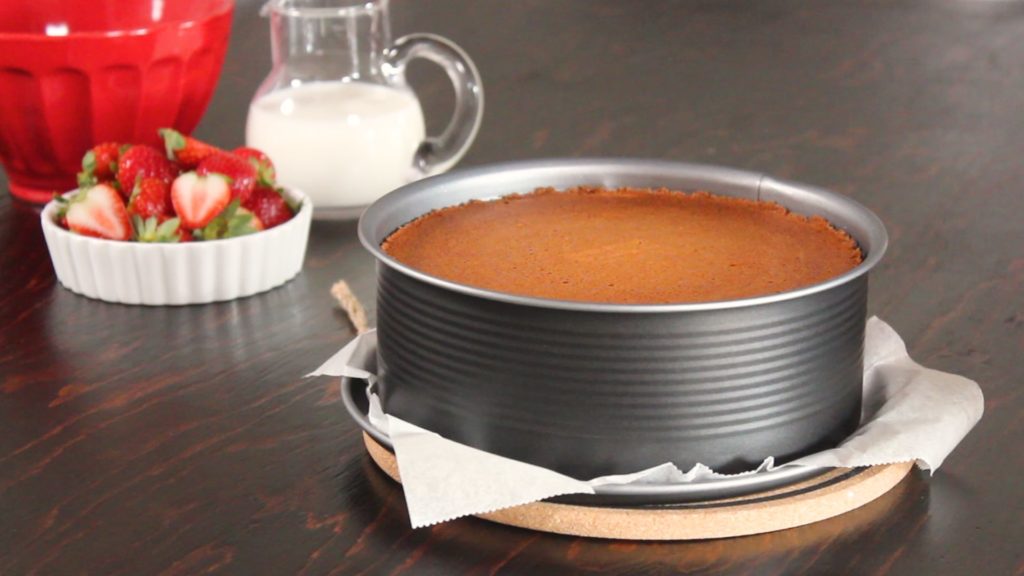 This cake is called "Hot Milk" because you have to pour your milk and butter mix into your cake batter when still very hot, not warm, but not boiling! 
I usually bring my milk mix almost on simmering stage, but because the flavor of butter and milk deteriorate if heated too much, pay attention to not leave it too much on the heat.
Of course you can also heat it using a microwave, just check it out often.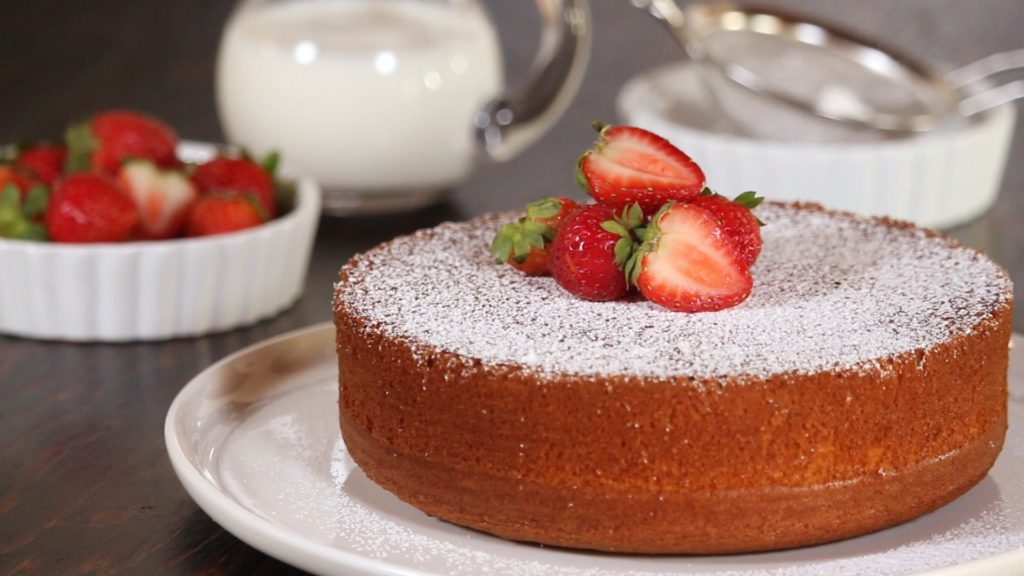 This cake looks like a Genoise, but the taste is incredibly more rich, for this reason you can decide if frost it or not, it's totally up to you!
I usually prefer to not frost it, but serve it with some whipped cream and strawberries at side.
It's perfect served as dessert for your afternoon tea or for your breakfast and brunch. I think it's an easy-to-go cake that children and grown-ups both will love!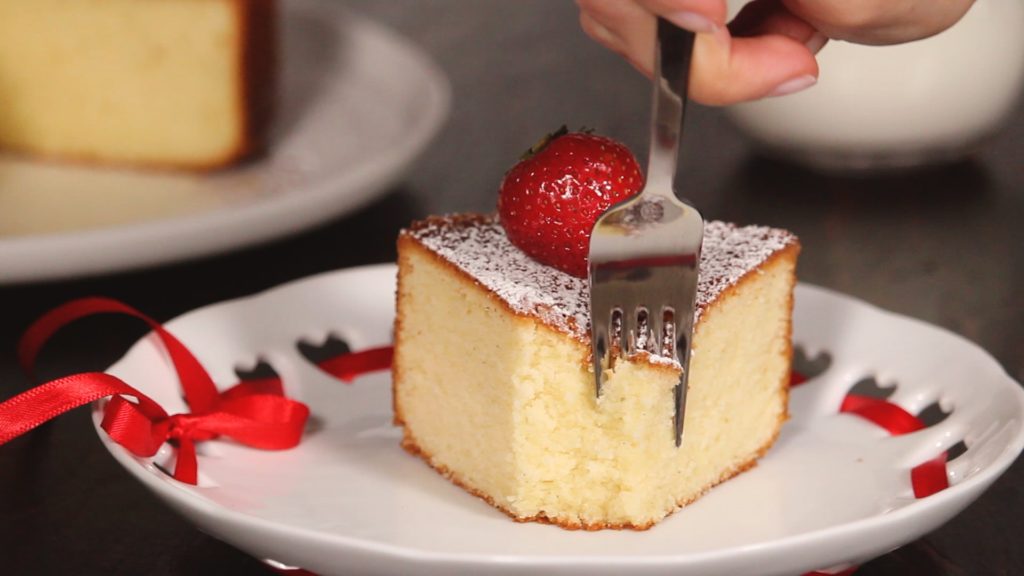 I suggest to not refrigerate this cake or you could ruin its fine texture. Since this is a butter cake, it could become dry in the fridge…better store it at room temperature covered with plastic wrap (if you don't frost it, of course!).