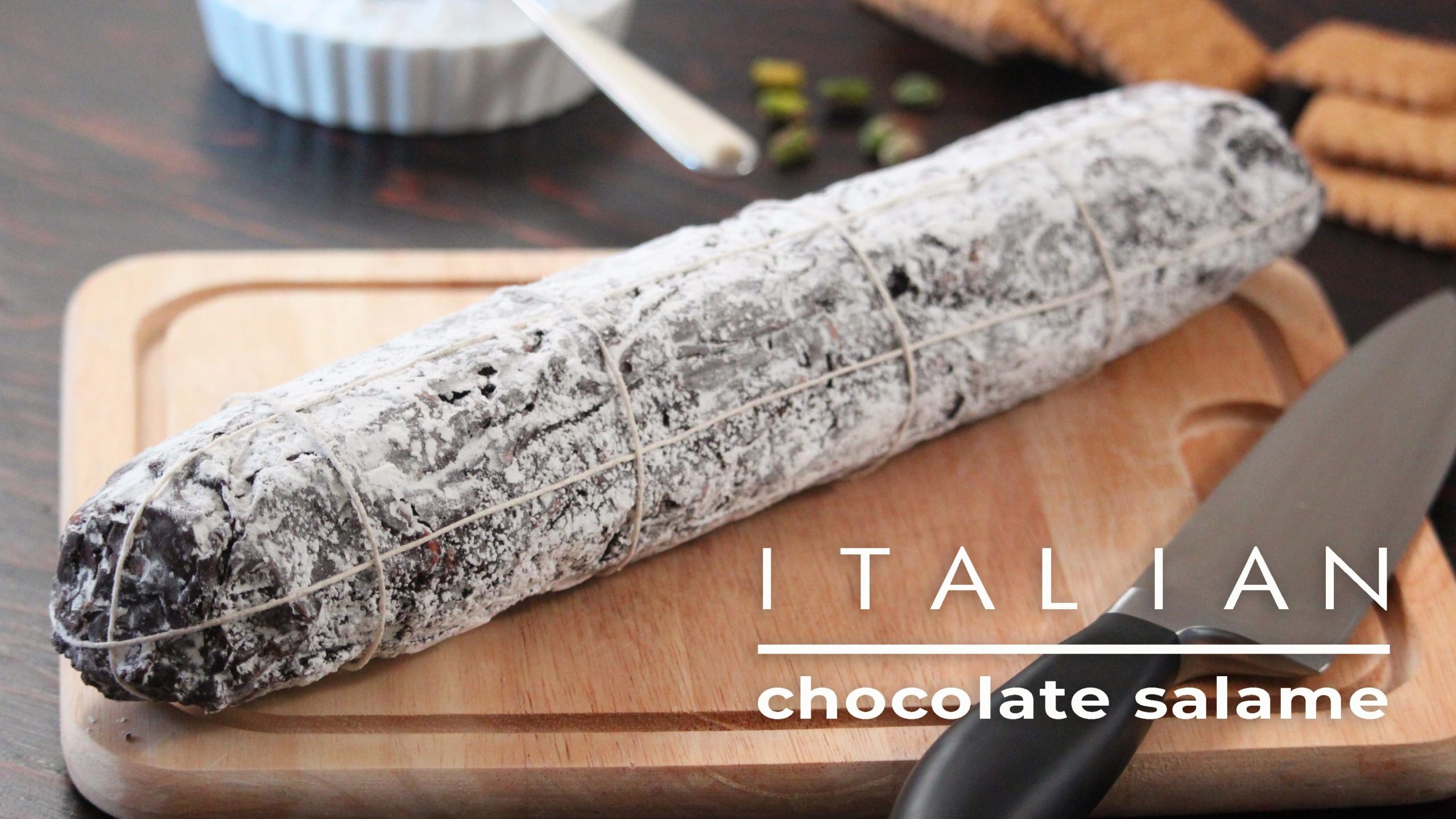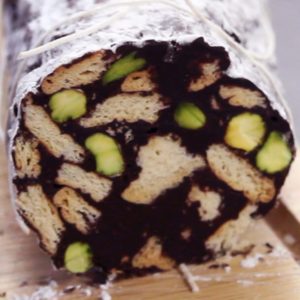 ITALIAN CHOCOLATE SALAME
Chocolate Salame is an Italian iconic sweet treat loved by any chocolate addicted: a true joy for every kids (and grown ups too)!
Here in Italy it is considered a rustic dessert, usually prepared at home by moms and grandmas, or also served in diners. It's popular during the Easter season, but you can find it all the year around.
Every family has its own recipe: someone add walnuts, almonds, hazlnuts...feel free to use your favourite one! The liquor too could vary. Rum is the most used, but Amaretto, anise liquor ot others are commons too.
The original version made by moms and grandmas is made with raw egg yolks, but in this recipe I show how to made it in the professional way: I've pasteurized the eggs with the Pâte à Bombe method (I used the same method for Tiramisù as well), so it's absolutely safe to eat.
There are also recipes without eggs but I think it's more delicious with eggs!
I know there are similar version of this recipe around the world, often made in a classic cake shape, but in Italy this kind of dessert couldn't have a different shape!
Ingredients
150 g

(5 oz)

tea biscuits

250 g

(1+1/4 cups)

granulated white sugar

80 g

(1/3 cup)

water

4

egg yolks

room temperature

100 g

(1/2 cup)

unsalted butter

melted

2 or 3 tbsp

liquor like Rum, Amaretto...

About 100 g

(1 cup)

unsweetened cocoa powder

30 g

(1/3 cup)

pistachios

or your favourite nuts

powdered sugar for dusting
Instructions
Break the biscuits into medium-size pieces and place them into a large bowl. Set aside.

Place the egg yolks in a large bowl and mix with a hand mixer at high speed for about 4 minutes, then set aside.

Prepare the hot sugar syrup to pasteurize the eggs: place sugar and water in a small saucepan.

Cook over medium heat and bring to a boil without stirring.

When it starts boiling, let it simmer for about 5 minutes over medium heat, or until thermometer reaches 121°C-250°F.

Add immediately, little by little, the hot and thick sugar syrup in the egg yolks, keep on mixing at high speed until the eggs mix will be pale, thick and cooled down (at least 4 minutes).

Add melted butter, Rum and mix until well incorporated.

Sift and incorporate in two times cocoa powder: you may need a bit less of cocoa powder, so add until reach the thick consistency you can see in the recipe video above.

Add pistachios, crushed tea biscuits and mix with a spoon until well combined.

Transfer the mixture onto a rectangular parchement paper sheet.

Using your hands, mould the mixture into a salame-like log, approx. 30 cm-11,5 inch long.

Cover completely the chocolate salame with the parchment paper and then firmly roll it to create a smooth, rounded salame log. Twist the ends by grasping both ends of the parchment paper.

Refrigerate for at least 4 hours to set.

Remove from the fridge and dust with powdered sugar.

You can use kitchen twine to tie it like a true Italian salame.

Serve on a chopping board and cut into slices.
Video
Notes
You can store in refrigerator for up to 1 week.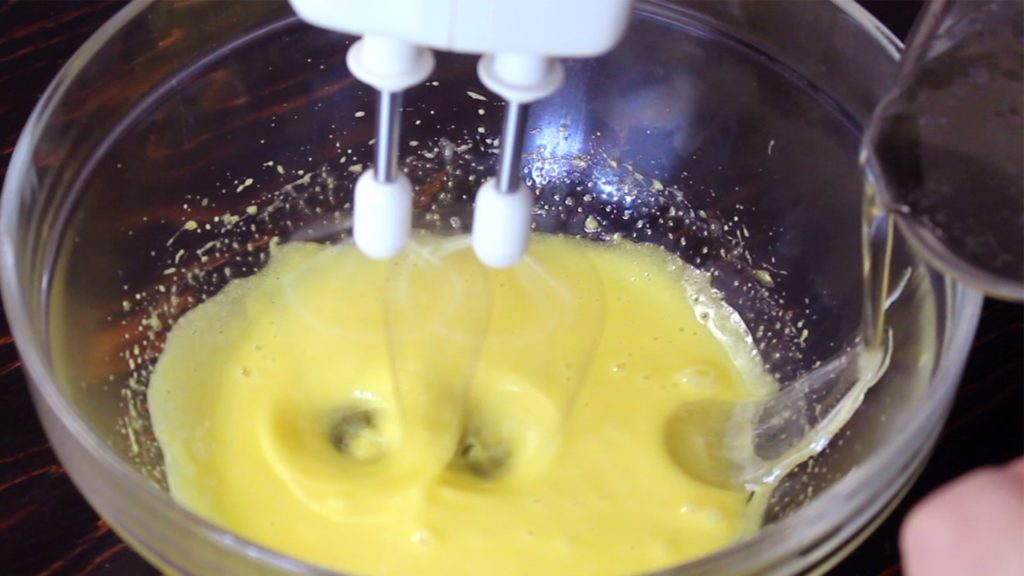 If you have a stand mixer, you can use it for preparing the Pâte à Bombe. If you can find pasteurized egg yolks you can skip this method, just whip about 70 g of pasteurized egg yolks with sugar.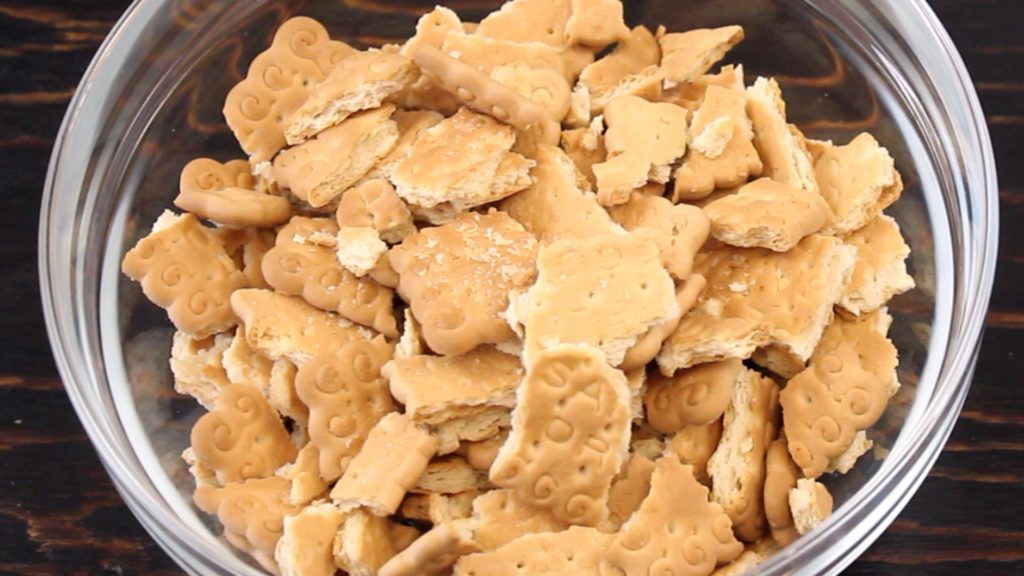 I suggest to crush your cookies into not too small pieces so, when you slice your salame, the cookie pieces will be large enough to make a perfect contrast with chocolate.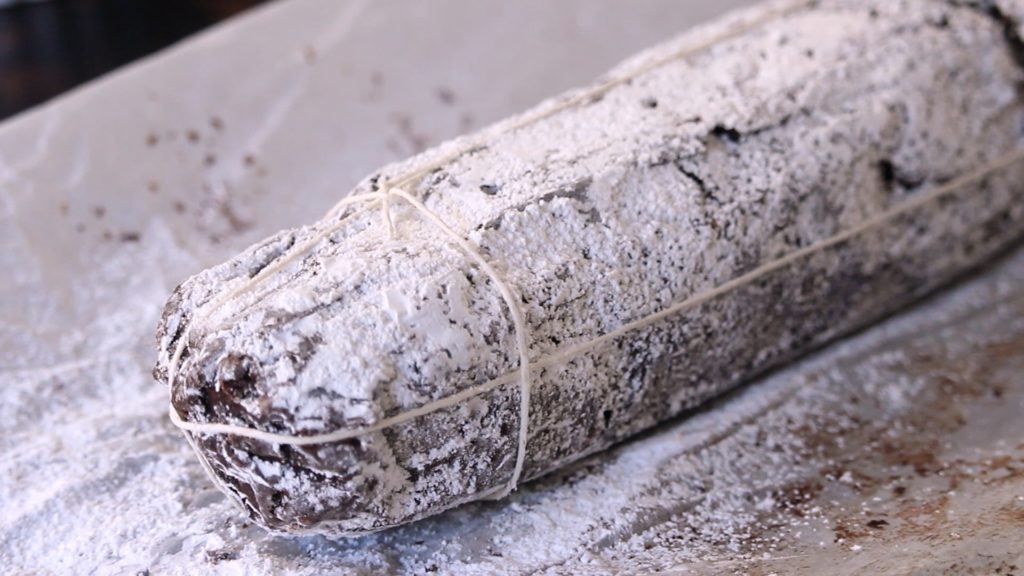 We are used to twine Chocolate Salame with twine, so it looks just like a true salame: you can impress your guests with this nice tip!