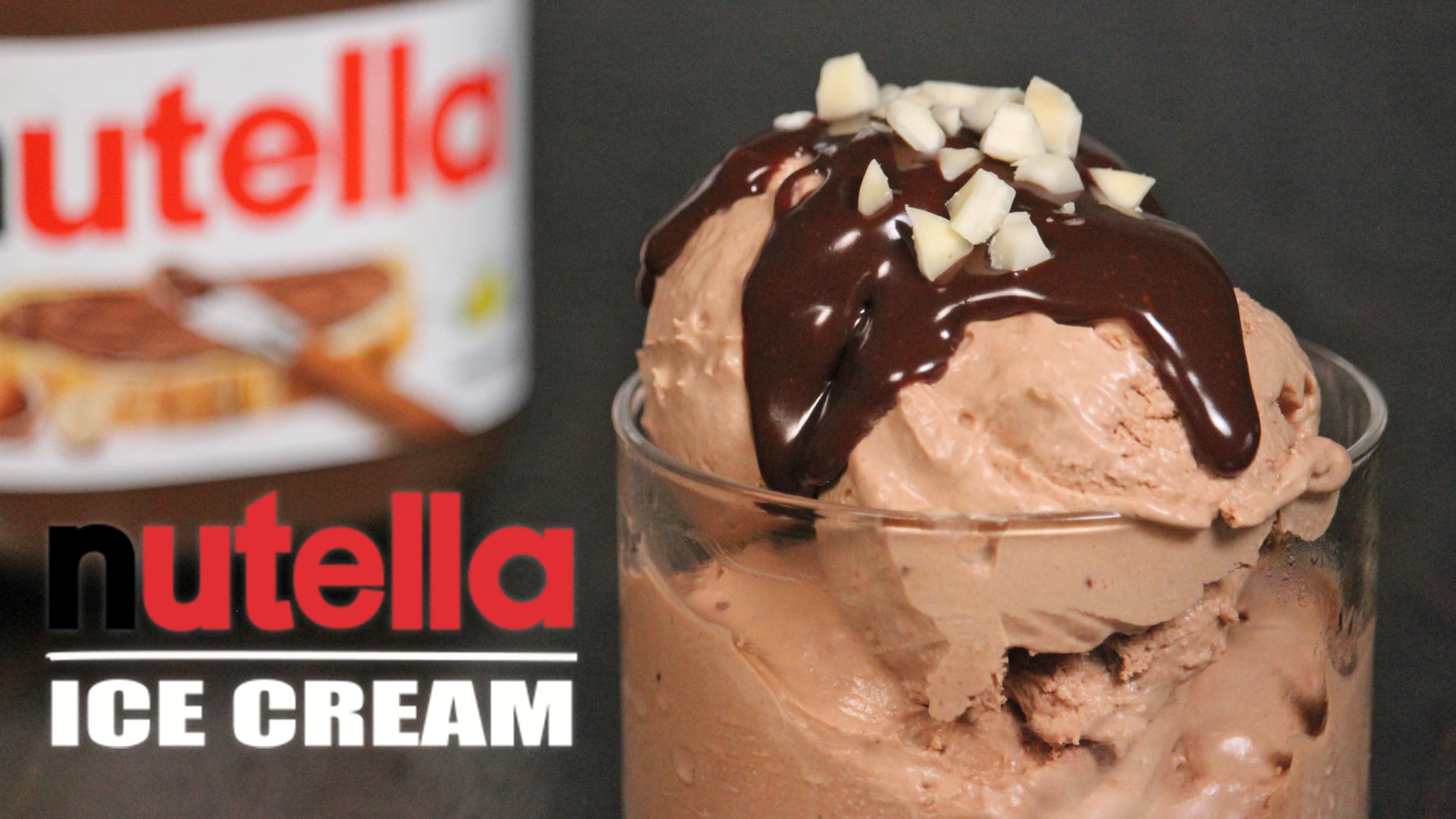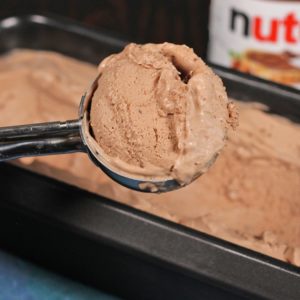 NUTELLA ICE CREAM - 3 INGREDIENTS, NO MACHINE
How to make the most delcious and easy Nutella Ice Cream at home with only 3 ingredients and without an ice cream maker!
You can assemble this recipe in few minutes mixing the 3 ingredients togther and you'll get a creamy, rich and irresistible Ice Cream full of Nutella flavor!
The sweetened condensed milk is needful in this recipe to get a creamy Ice Cream that won't become hard in freezer, so you can't skip it, substitute with sugar, neither reduce it.
The Ice Cream turns out sweet but not too much and the Nutella taste is very rich.
I topped my Ice Cream with a super quick and easy Nutella Topping made with only 2 ingredients: you only need to mix the ingredients together and it's ready!
The Ice Cream is ready after about 6 hours in the freezer, for this reason you can consider to prepare it the day before. If you live it in a hot climate, the ice cream will be ready to scoop just pop out from the freezer; if you live in a more cold climate, you only need to wait few minutes to scoop it perfectly.
Ingredients
Nutella Ice Cream
480 g

(2 cups)

whipping cream

chilled

160 g

(1/2 cup)

sweetened condensed milk

230 g

(3/4 cup)

Nutella
Nutella Topping
20 g

(1 tbsp)

Nutella

22 g

(1+1/2 tbsp)

cream

or milk, warm

hazelnuts

chopped
Instructions
Nutella Ice Cream
In a large bowl, place chilled whipping cream and whip until medium-soft peaks.

Add sweetened condensed milk, Nutella and mix until well combined.

Place in freezer for 1 hour then mix with a hand mixer (optional): with this step you get a more soft and aery ice cream texture, but you can also skip it and frozen until ready (about 6 hours).

Place Nutella ice cream in freezer for about 6 hours.
Nutella Topping
Mix Nutella and slightly warm cream until get a creamy consistency.
Video
Notes
Store Nutella Ice Cream in freezer for up to 2-3 months.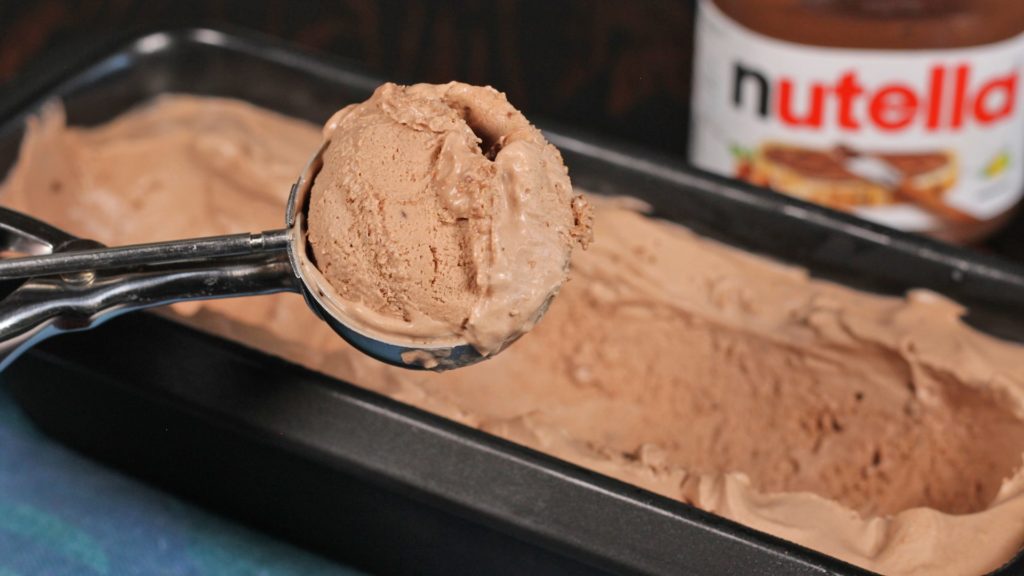 This Nutella Ice Cream recipe is incredibly easy, you don't need an ice cream machine and you can make it only with a hand mixer to whip the cream.
I whipped in two times: when I prepared the Ice Cream and after 1 hour in freezer. In this way the texture of the Ice Cream turns out perfect, very similar to an Ice Cream made in a ice cream maker. But you can skip this step: whip the cream only when you prepare the Nutella Ice Cream then transfer it in a freezer container and store it in freezer for 6 hours.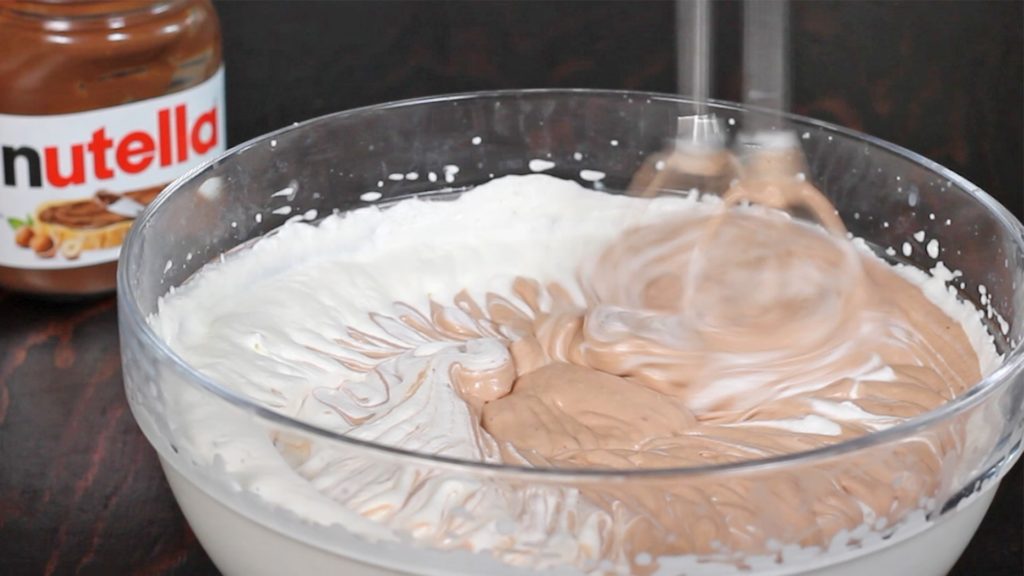 I suggest to NOT skip or reduce the amount of sweetened  condensed milk if you want to get a perfect creamy and scoopable ice cream.