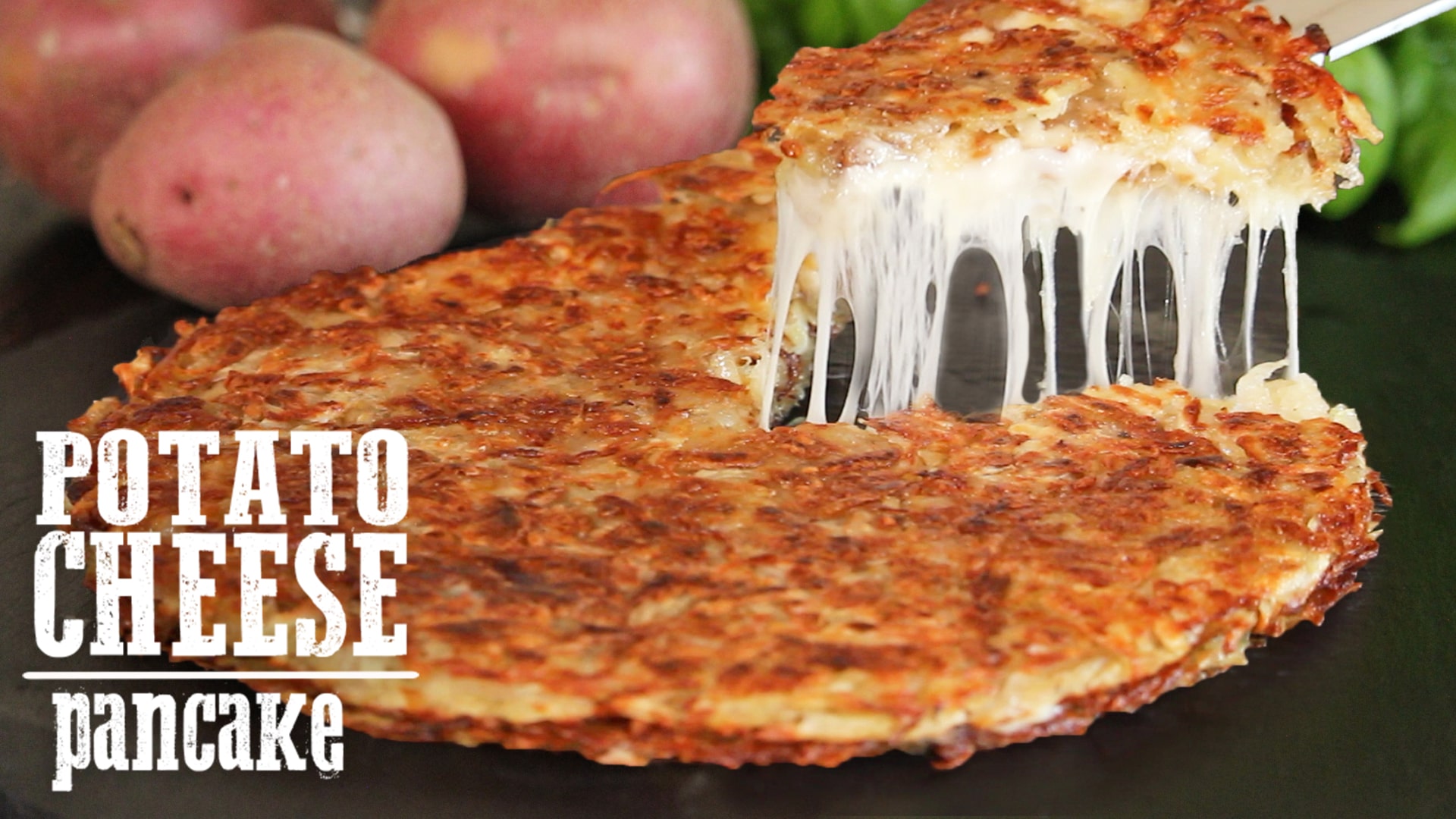 POTATO CHEESE PANCAKE - 2 INGREDIENTS!
Is there something better than potatoes with goeey melted cheese?! If you're agree with me (no, there isn't!), you're in the right place!
This Potato Cheese Pancake is incredibly quick and easy to make! You just need 2 main ingredients - but of course you also need salt and some oil for cooking - and you don't need to cook potaotes before because it's made with raw potatoes.
It turns out so crispy outside and soft cheesy inside...simply mouthwatering!
The only tips to make this recipe are squeezing the water out from the potatoes and cook it properly to make it scrispy outside. That's it!
Follow the tips below to get a perfect crispy and strethcy-cheese Potato Pancake!
Ingredients
about 540 g

(19 oz)

potatoes

3/4 tsp

salt

black pepper

optional

100 g

(3,5 oz)

Mozzarella cheese

NOT the fresh one soaked into its water; shredded or finely chopped
Instructions
Peel potatoes and soak them in cold water.

Dry potatoes and grate them using a large hole grater.

Place them into a tea towel and squeeze out the liquid: squeeze well as much liquid as you can.

Place the dry shredded potatoes (about 400 g (14 oz) of grated dry potatoes) into a large bowl, season with salt and pepper and mix evenly.

Heat a 22cm-8,5inch non stick pan greased with 1/2 tbsp of olive oil and place half of the potatoes in the pan into a round shape: press well to get a compact potato disc.

Cook over medium heat for about 3 minutes; then place a lid slightly opened, low the heat and cook for about 5 minutes or until potatoes are pretty soft if sticked with a toothpick.

Flip and cook the other side without the lid for about 4-5 minutes or until golden.

Place on a place lined with parchment paper and cook the remaining shredded potatoes in the same way: you'll get 2 identical potato disc.

When the second disc is cooked, leave it into the pan and place shredded Mozzarella on top: low the heat and cook just until the cheese is melted (1-2 minutes).

Place the first potato disc on top of Mozzarella cheese, press to attach, flip it to cook if it cooled down too much, then serve immediately.
Video
Notes
Store the leftover in refrigerator for 3 days or in freezer for up to 3 months.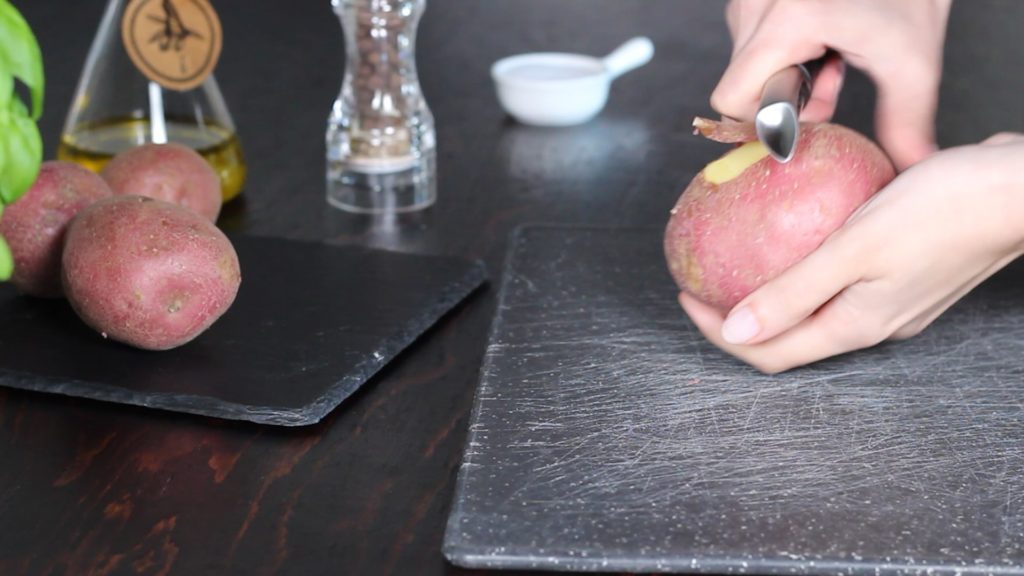 I've used Red Skin Potatoes for this recipe because they feature low-starch amount. These potatoes just have the red skin, but they are classic potatoes, not the sweet ones.
I suggest to use any kind of potatoes you can find in your Country with low starch, to avoid that your pancake turns out wet or sticky. If you don't know which kind of potatoes using, I always suggest Red Skin potatoes (not sweet potatoes! I mean normal potatoes with red skin and yellow flesh), they are usually with low starch.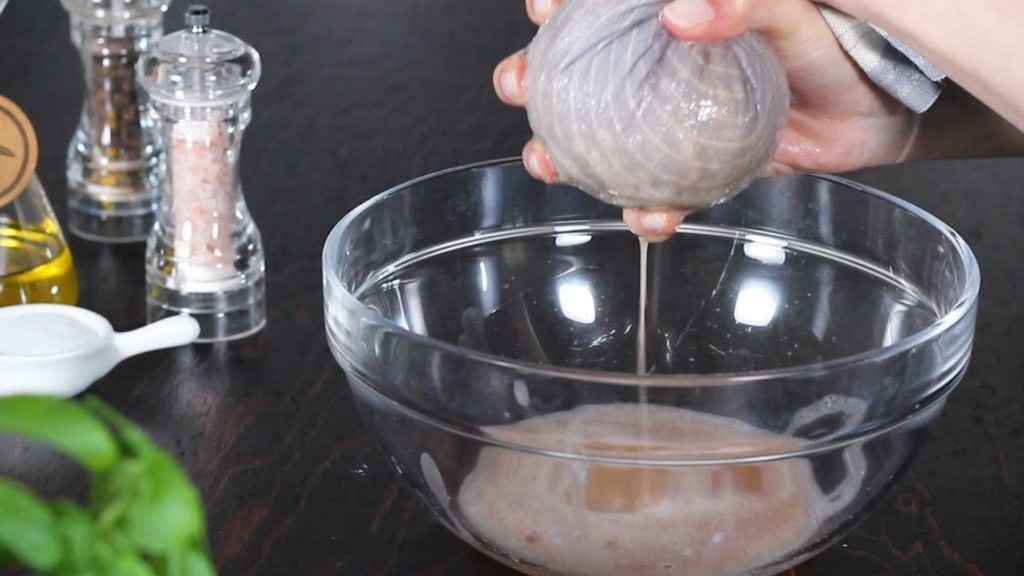 In this recipe I use raw potatoes: this is pretty easy and quick because you don't need to pre-boil your potatatoes, but because they are raw, you can't skip to squeeze out from your shredded potatoes as much water as you can!
So please do not skip the squeezing step.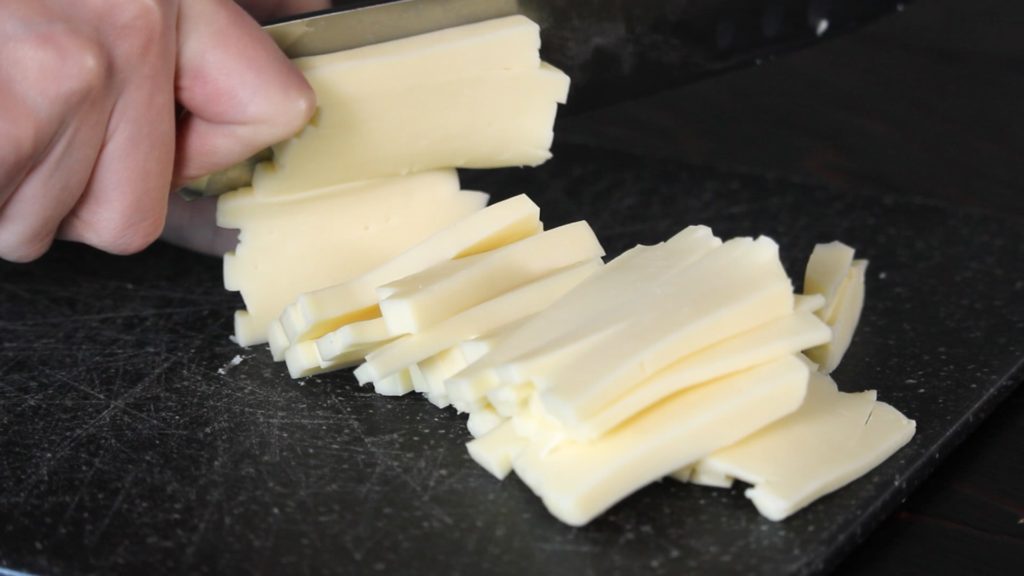 I used the Mozzarella cheese block (in Italy we call it "mozzarella for pizza"), not the fresh Mozzarella because fresh Mozzarella is soaked into its water and it releases too much water while cooking.
You can also buy shredded Mozzarella or any other stretchy cheese you can find in your Country like Cheddar.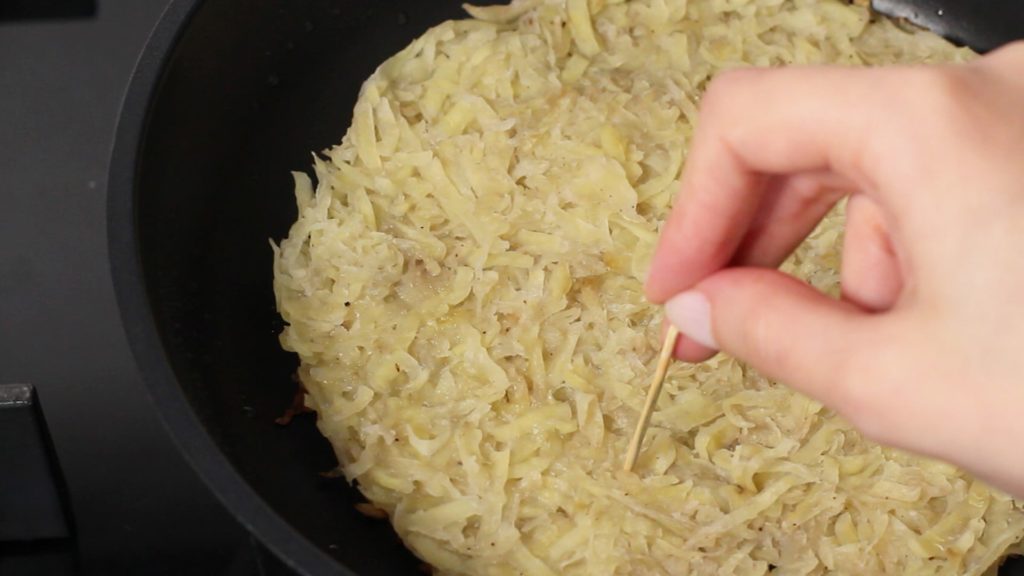 This recipe is incresibly easy, but if you want to get a very crispy pancakes but well cooked through, you should follow this easy step:
start cooking over medium heat for the first 3 minutes, to start creating a crispy bottom;
cook with a lid (but almost opened!), over low-medium heat, for about 5 minutes to cook potatoes through. It's done when a skewer easily pass through soft potaotes.
flip (you can use the lip the help flipping) and remove the lid: you can cook the other side without a lid for about 5 minutes or until the bottom becomes golden-brown. In this step you can increase the heat to medium.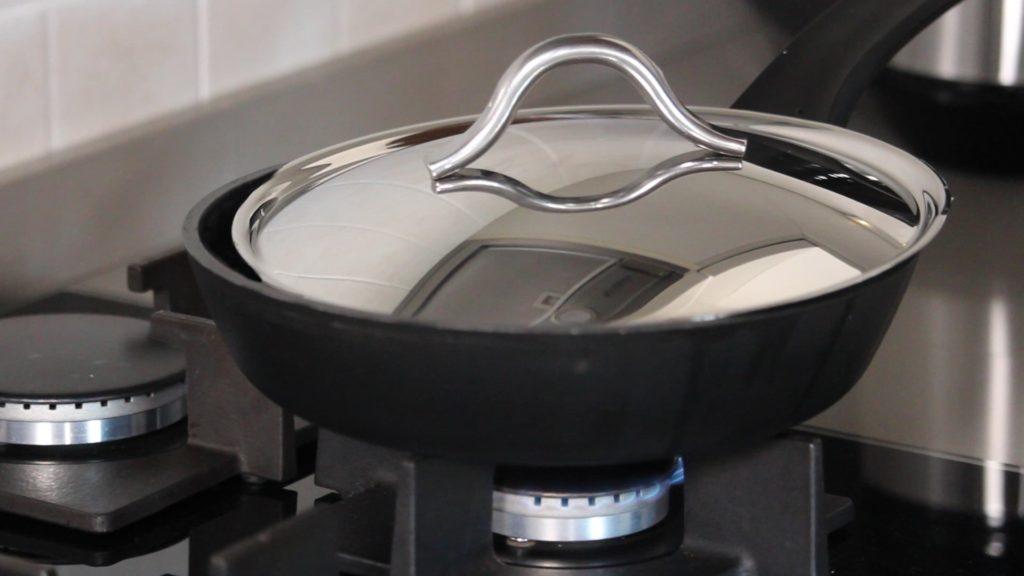 The lid is important in the second cooking step because the steam helps raw potatoes to cook properly.
But it is very importan to leave the lid opened for about 2cm-1inch to avoid that the steam inside the pan, makes your pancakes become soft and soggy! In this way you'll get a delicious crispy bottom potato pancake!