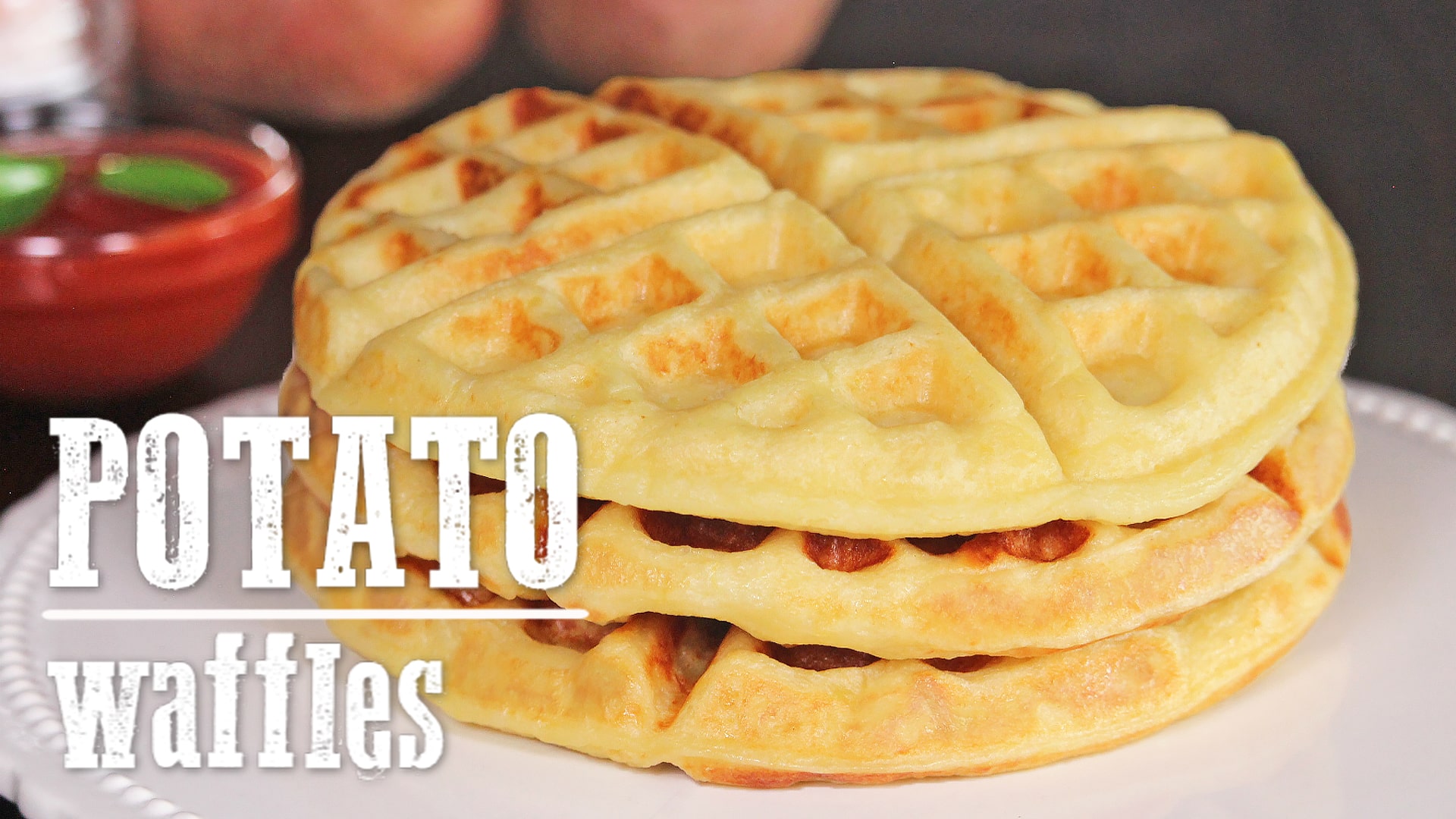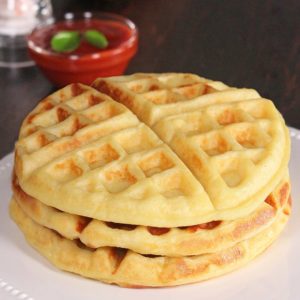 POTATO WAFFLES
How to make the most delicious Potato Waffles recipe!
Made with only 4 ingredients, they are loaded with irresistible grated Parmigiano Reggiano cheese and there's nothing better than Potato and cheese match!
Of course you can substitute Parmigiano with your favourite grated cheese like Cheddar.
If you don't have a waffle maker, just cook them in a non-stick pan over medium heat: they are perfect for your breakfast, side dish, main dish or just as a snack!
You can serve with your favourite sauce, add your favourite ingredients or also use them for making the most delicious sandwich.
Ingredients
500 g

(1 pound)

potatoes

peeled. Choose a low starch potato type; I've used red skin potatoes.

50 g

(1/2 cup)

Parmigiano Reggiano cheese

grated. Or Parmesan, Cheddar...

28 g

(2 tbsp)

vegetable oil

1

(53 g)

egg

beaten

180 g

(1+1/2 cup)

all purpose flour

or cornstarch: if you use cornstarch the amount could vary

salt
Instructions
Boil peeled potatoes in salted water until fork tender.

Finely mash potatoes when still hot, add Parmigiano cheese, oil and combine.

Incorporate the beaten egg.

Add flour in few times and combine: you may need a bit more/less flour, it depends on the potato type you used. You should get a non-sticky (or very low sticky) dough.

Add salt to the dough if needful according to your taste.

Preheat a waffle maker at the max. heat.

Meanwhile split the potato dough into 3 pieces about 260 g each one, form into balls and press with floured hands until get 3 discs about 1,5cm thick and 14cm diameter ech one. My waffle maker is large, about 16cm diamter each waffle, you may need to form smaller waffles using less dough for each one, in this case you'll get more waffles.

Slightly grease waffle maker with peanut oil or other type of vegetable oil, then place the potato discs into the waffle maker.

Cook at high heat for about 5 minutes or until become golden (the cooking time depends on your waffle maker and on your waffle size).

Serve immediately with your favourite sauce, dressing, eggs for breakfast... or as side dish or use them as bread and stuff them like a sandwich!
Video
Notes
Store leftover waffles in the fridge for about 1-2 days and heat using a toaster or into a hot pan on the stovetop.
You can also store in freezer for about 1-2 months.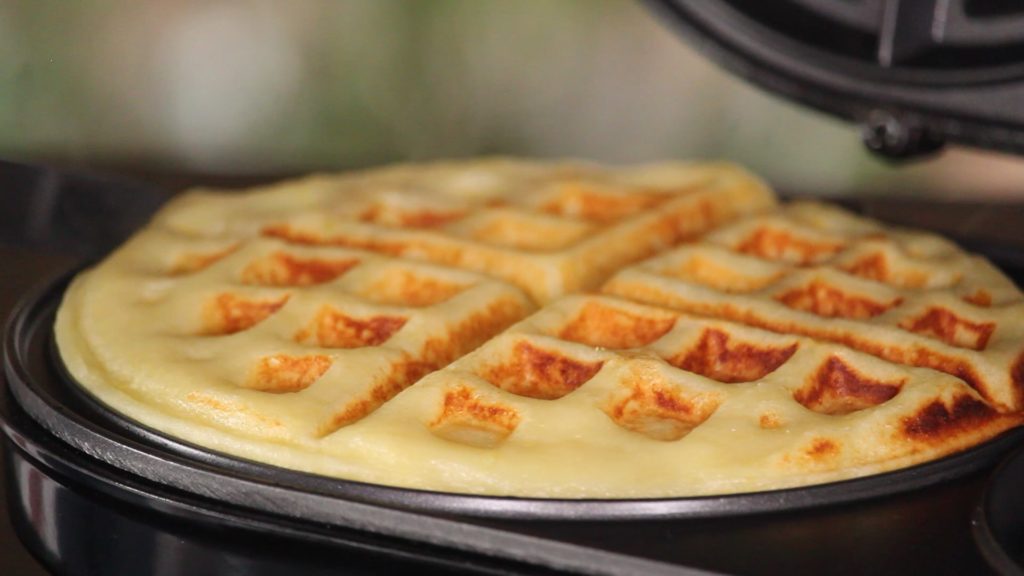 Depending on the potato type you use, you can get a more sticky or dry mashed potato mix.
Since you should get a non sticky dough, you may need a bit more or less flour.
I suggest to use low starch potatoes for this recipe: I've used red skin potatoes with yellow flesh, but feel free to use your favourite low-starch potato type you can easily find in your Country.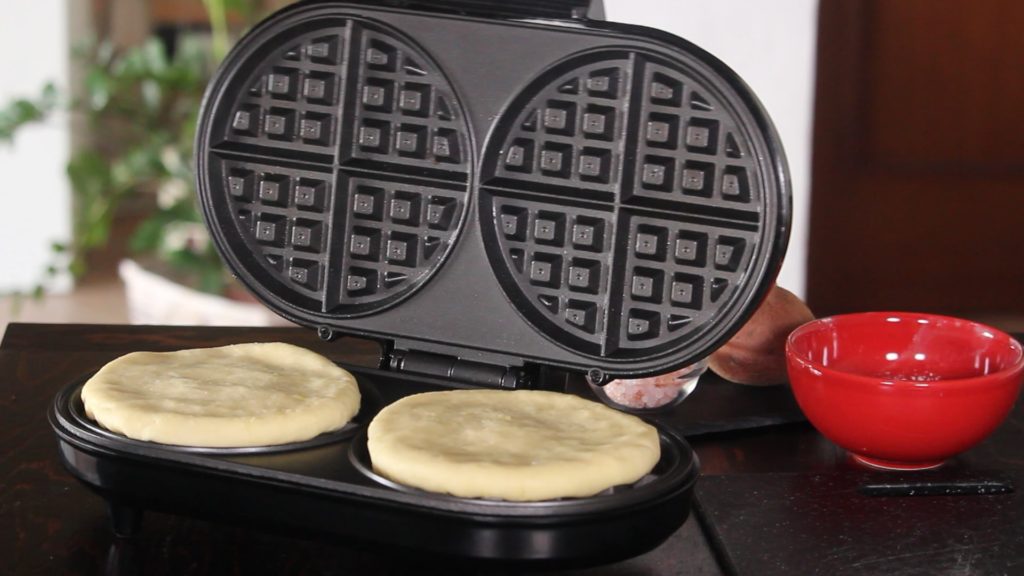 You have to shape potato patties that fit your waffle maker. My waffle maker has two 16cm diameter waffles, so I made 14cm diameter patties.
Consider that when you close your waffle maker, the waffles will spread a bit, so shape them a bit less larger than the waffle maker mold.
Depending on the size of your waffle machine you may get more or less waffles. The key to always get soft potato waffles that never stick to your waffle maker, is to shape thick patties as you can see in the picture above.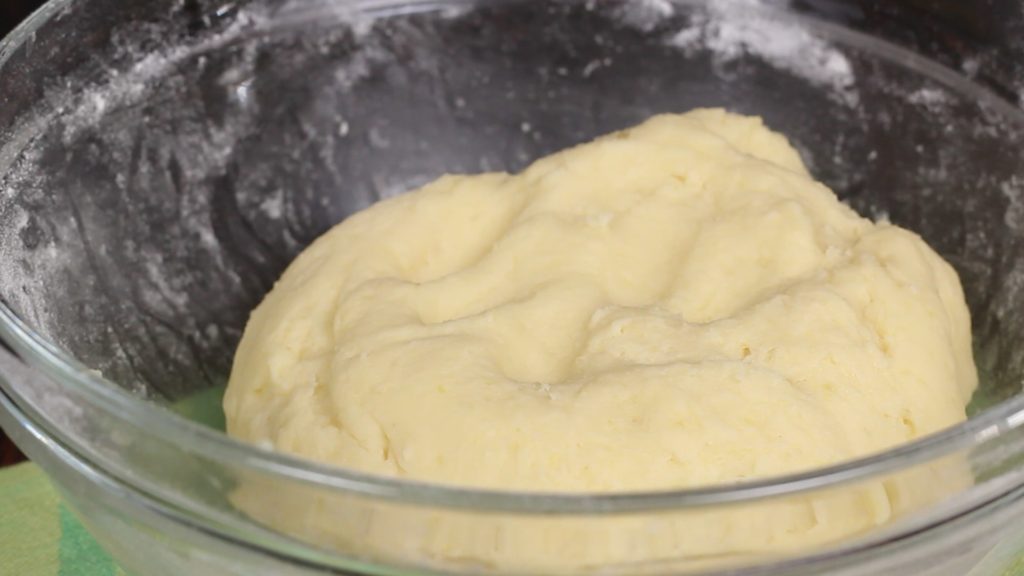 You can add your favourite ingredients to the dough: bacon, onion, pepper, paprika…it's totally up to you!