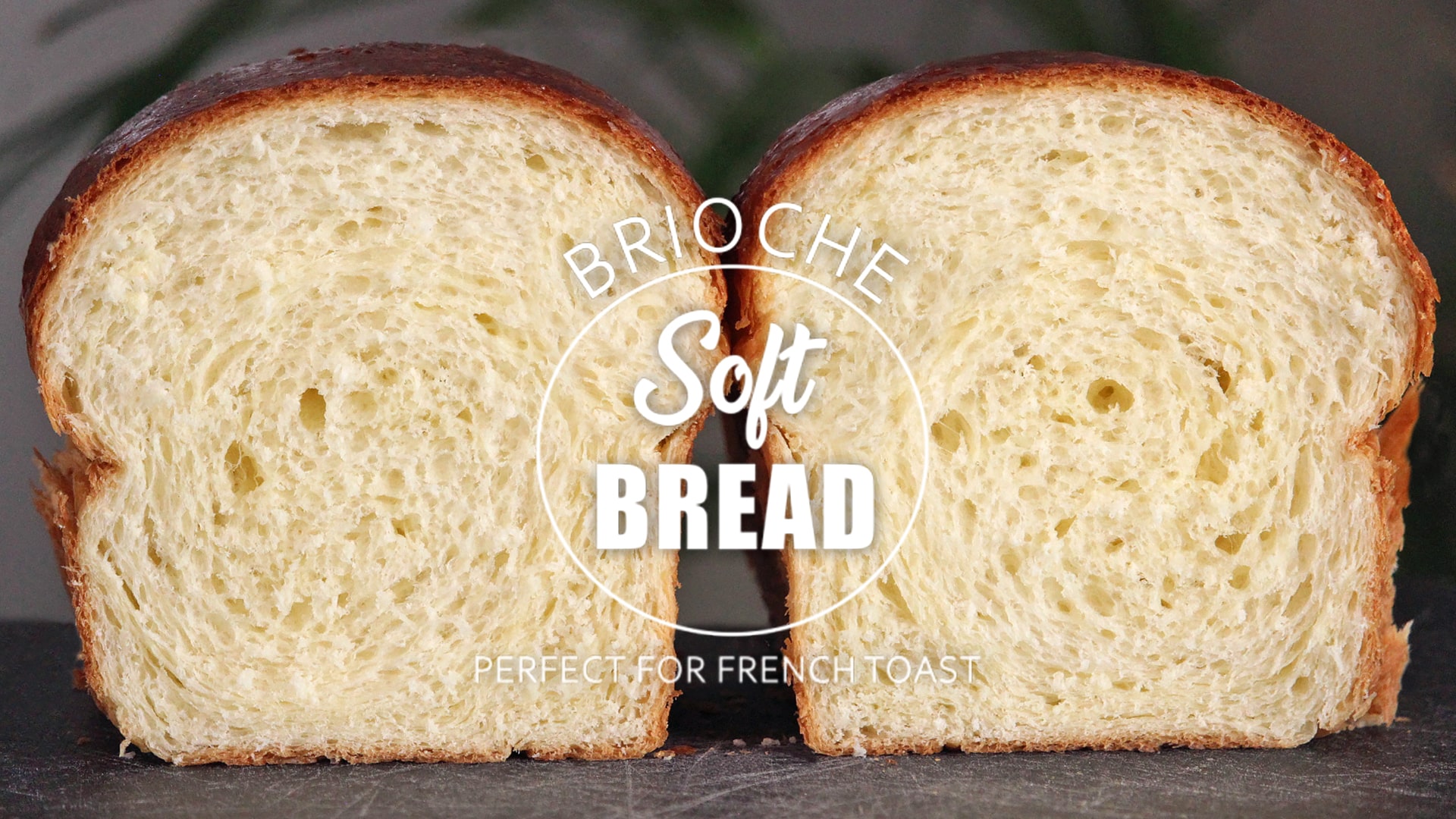 SOFT BRIOCHE BREAD
How to make the best soft and fluffy Brioche Bread without a stand mixer, for perfect Breakfast and amazing French Toast recipes!
This recipe isn't too sweet so it's perfect both with sweet and savory stuffs. I love it for simple cheese and ham sandwiches or just with some fruit jam or chocolate spread on top!
I use this Brioche Bread recipe for making French Toast, it's simply perfect! You can find my Nutella French Toast recipe video on my YouTube channel (I also leave you a picture of it down below), this bread make the difference in that recipe!
I've used plain all purpose flour that works perfect for a fast rising like this bread (about 2 hours). If you prefer a bread flour or a high protein strong flour, consider to add more milk because this kind of flour usually absorbs more liquid and let the dough rise for more hours; you can also let it rise in the fridge overnight.
Yeast is slightly different in every Country, I've used an active dry yeast that doesn't need to be activated so in the recipe I've written Instant Dry Yeast; if you use a standard active dry yeast, activate it if necessary, just following the instructions written on your yeast packaging.
You can slice it and store the slices in freezer, so you can defrost just a portion when you need it!
Ingredients
270 g

(2+1/4 cups)

all purpose flour

4 g

(1/2 tsp)

salt

40 g

(3 tbsp)

sugar

6 g

(2 tsp)

instant dry yeast

2

(100 g)

eggs

room temperature and beaten

45 g

(3 tbsp)

whole milk

or any other milk (skimmed, vegetable...)

70 g

(1/3 cup)

unsalted butter

room temperature
Instructions
In a very large bowl, mix together flour and salt.

Add sugar, yeast and mix until well combined.

Add the beaten eggs, milk and mix with a spatula.

Incorporate butter in three times and mix with a spatula until well combined: you'll reach a very soft dough, just little sticky.

Knead the dough onto a slighlty floured surface until become smooth, elastic and you can see through a small edge of dough if you stretch it, without break it. You'll need to knead by hands about 15 minutes. You can also use a stand mixer if you have it.

Form into a ball and let it rise in a greased large bowl, covered with plastic wrap, in a warm place until double in size (about 1 hour).

Roll the dough wit a rolling pin, fold in three; then roll it in a rectangle, roll it up on the short side until get a log 22cm-9inch long.

Place the bread log into a greased and floured (or lined) 22cm-9inch pound cake pan, cover with plastic wrap and let it rise in a warm place until exceed a bit the sides (about 30 minutes-1 hour).

Brush the top with egg-milk mix.

Bake in preheated oven (no fan, upper and lower heat) at 175°-350°F for 23-25 minutes.

Cool down into the pan for about 15 minutes, then remove from the pan and cool down completely on a wire rack before serve it.
Video
Notes
You can store in a kitchen cabined at room temperature wrapped in plastic wrap, closed into a plastic bag, for about 5 days.
You can also store in freezer for up to 3 months.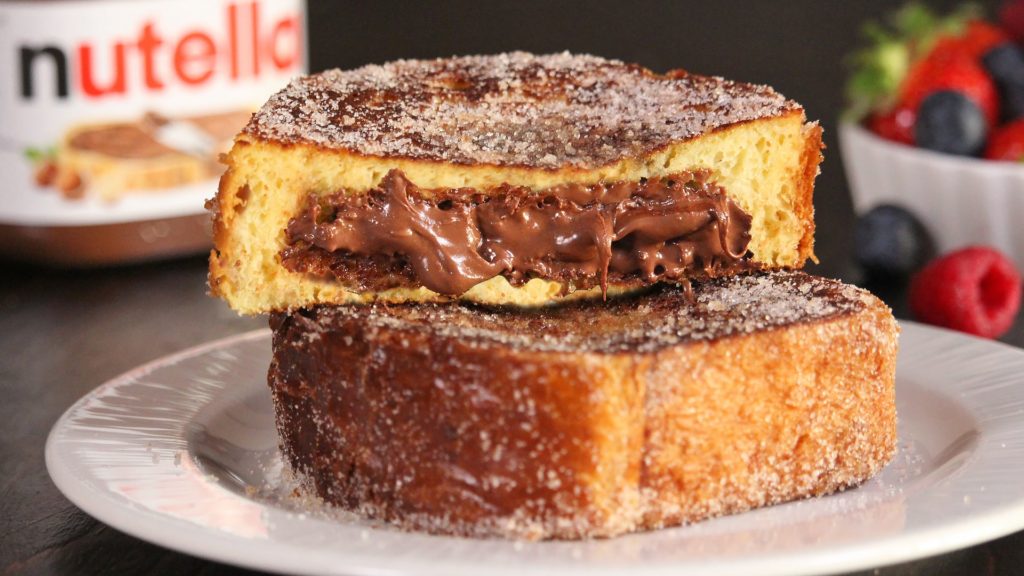 I use this Soft Brioches Bread recipe for making my French Toast.
This one you can see on the picture above, is my Nutella French Toast: you can find the full recipe video on my YouTube channel and I will upload very soon the printable recipe here on the web-site too!
Making French Toast with homemade bread is simply amazing: you can cut thick slices instead using the thin slices of store-bought bread and the taste is incredible!
You'll never get soggy french toast anymore using homemade brioche and it's always a great idea to use your leftover bread.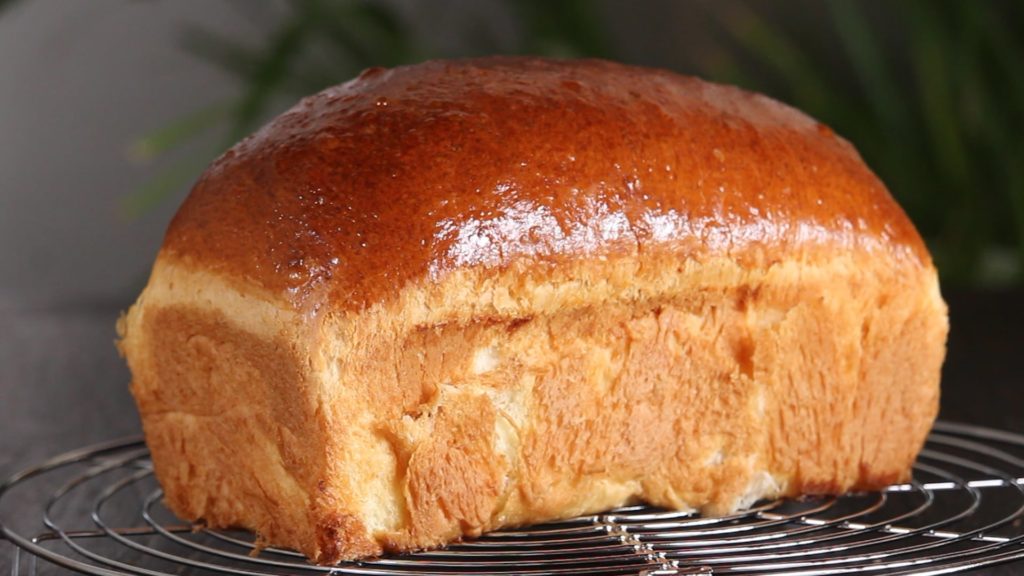 In this recipe I've used all purpose flour (aka plain flour) because I let the dough rise for few hours.
If you prefer making the dough the day before and let it rise for 8 hours or more in refrigerator, you can consider to use bread flour or high proteint flour: in this case you may need to increase the milk amount, since bread flour absorbs more liquid than all purpose flour.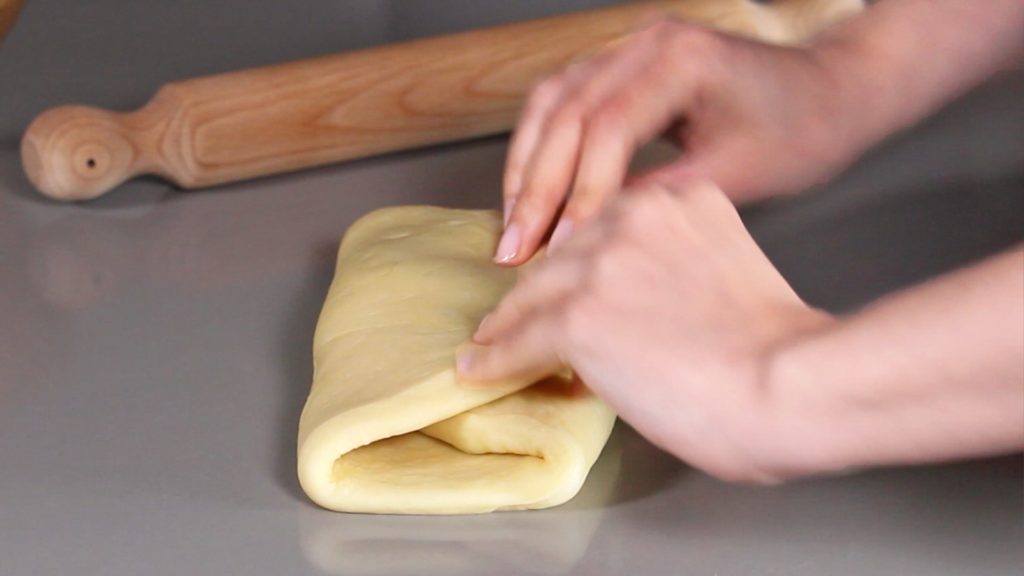 Folding your dough is very important to get well rised and tall homemade bread, so follow my recipe video to see how I made them and remember to not skipping this step for a perfect fluffy brioche!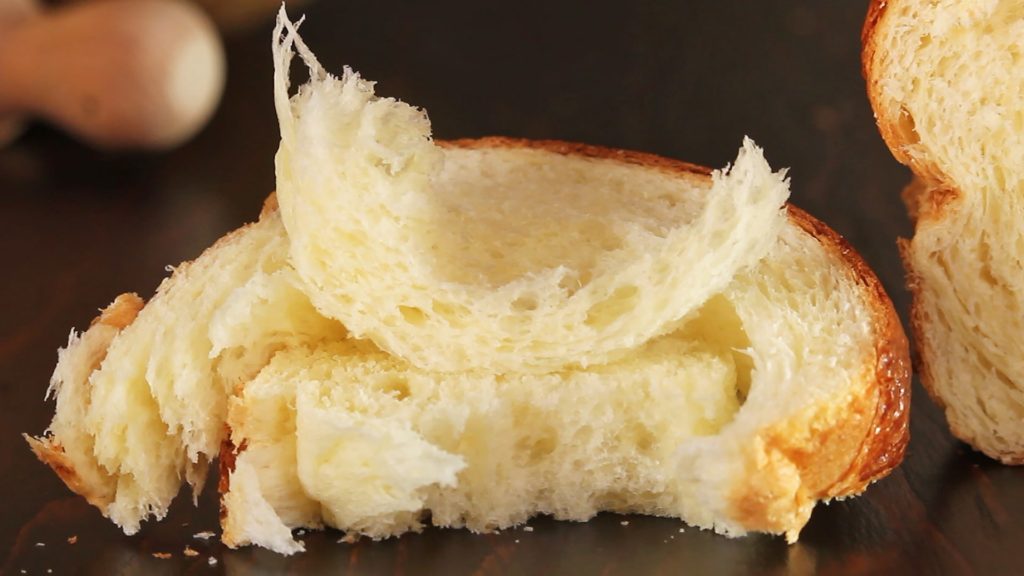 I let my dough rise in a warm place so it rises faster than at room temperature. This step is very helpful if you live in a cold climate or if it is Winter season when you're making this bread.
I usually preheat my electric oven at 50°C-125°F then I turn it off and put my dough bowl – well covered with plastic wrap – into the preheated oven until it double at least….but I usually prefer until it triple its size.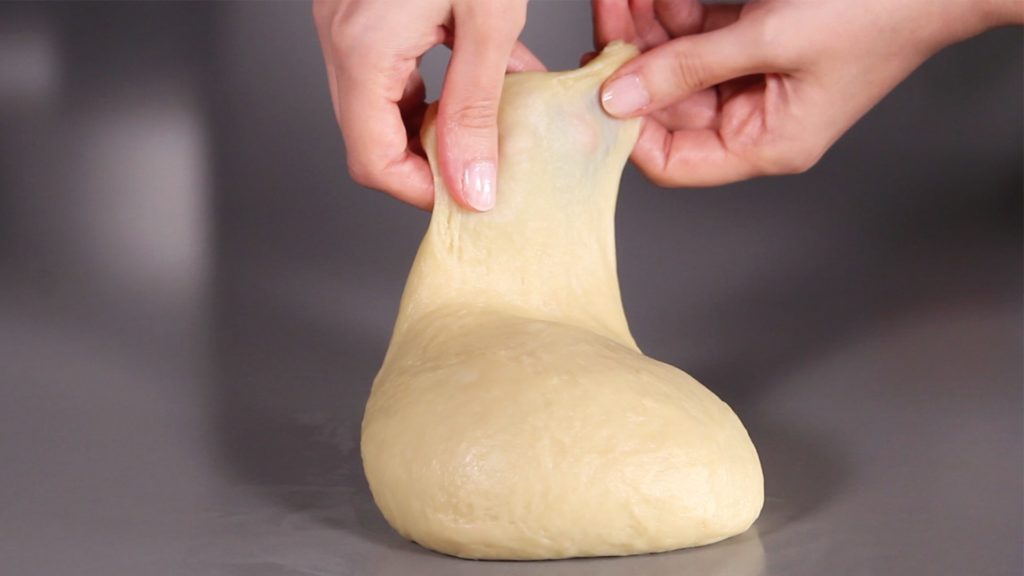 The windowpane test is also very important when you make homemade bread. This is one of the best ways to tell if you've sufficiently kneaded your dough.
When your dough become so elastic than you can gently strech one corner and get a translucent membrane where you can see throught, it means your dough was perfectly kneaded and it's ready for proofing. if the dough breaks up, you need to knead it a bit more.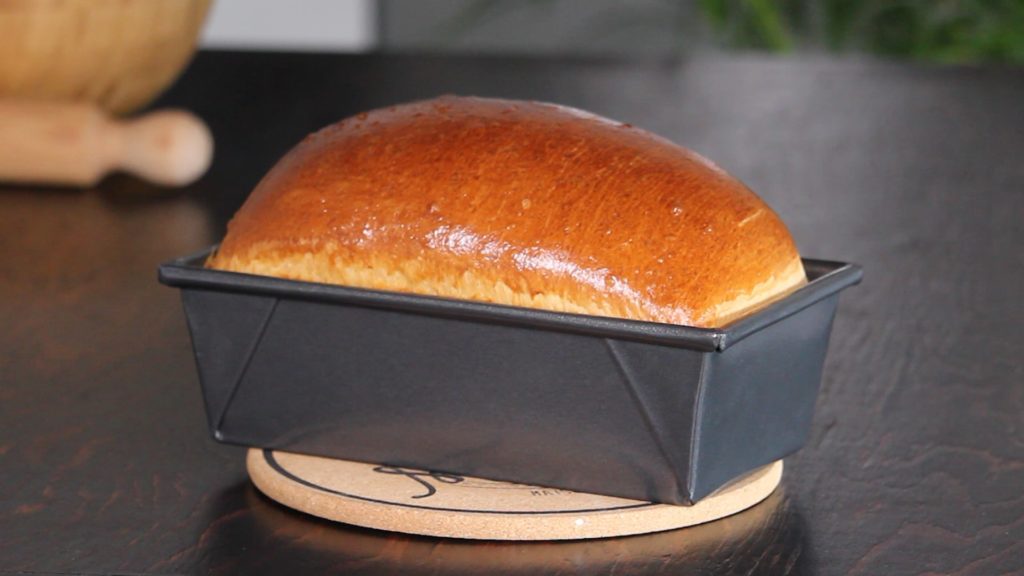 If you want to get a shiny top as the one of my bread, you need to brush the top with some egg wash before bake your bread.
I  usually prefer brush it with an egg and milk mix: the milk helps to avoid getting a too much brown top. But if you'll brush just with milk, you won't get that shiny top that only eggs give!