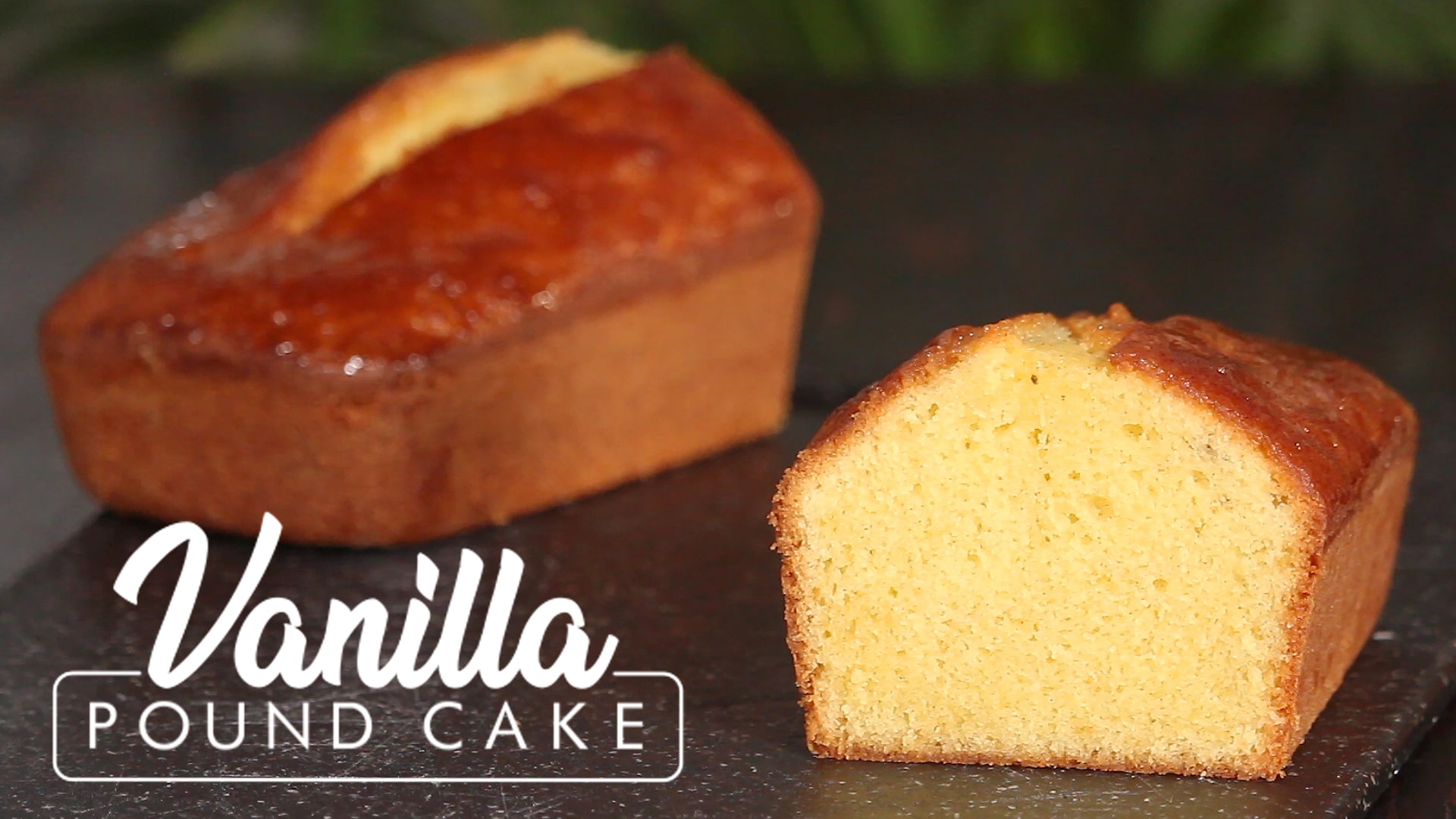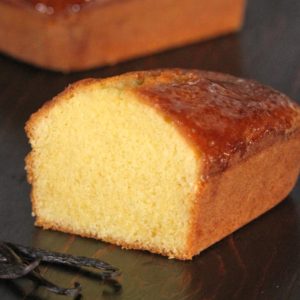 VANILLA POUND CAKE
How to make the perfect Vanilla Pound Cake, buttery, moist, melt in your mouth and so easy!
I'll show you all the tips to make a soft classic pound cake with the simple traditional ingredients; you can customize it adding some lemon or orange zest, raisins, chocolate chips...unleash your immagination!
You can serve it with custard cream, whipped cream, chocolate ganache, fruit jam...or simply as it is!
I've brush it with Vanilla Sugar Syrup that gives extra moisture to your cake.
Pound Cake is a simple cake and like all simple things, choose the best ingredients. Since Pound Cake is rich in butter, you have to follow few simple, but important, steps, to get a melt in your mouth cake and not a dry and hard cake.
This type of cake is not like a sponge cake: it features a huge butter amount that gives extra flavor. The original recipe also doesn't require baking powder or any chemical leavening, it rises just thanks to the air that is mixed into the batter during the creaming butter process. I've added just a bit of baking powder because I think it gives softer crumbs instead the traditional recipe without baking powder, so I suggest to use it....mostly if you usually think that Pound Cake is a bit too dense for you.
It's very important to use a hand mixer to mix butter with sugar, you have to be patient and incorporate a lot of air during this step, so mix-mix-mix!
But when you incorporate the flour mix, use just a spatula and be careful to not over mix it: you don't have to deflat your batter, so be very gentle and stop when it's incorporated. If you'll overmix the flour, it will develop too much gluten and your pound cake will turn out dry.
Following these few tips, you'll get the best Pound Cake ever!
Ingredients
Pound Cake
150 g

(1+1/4 cups)

all purpose flour

20 g

(3 tbsp)

cornstarch

you can skip it if you have cake flour: use 170 g of cake flour instead of 150 g all purpose flour + 20 g cornstarch.

5 g

(1 tsp)

baking powder

pinch of salt

165 g

(3/4 cup)

unsalted butter

room temperature

165 g

(3/4 cup)

caster sugar

3

large eggs

room temperature

1/2

vanilla bean seeds

or 2 tsp vanilla paste or vanilla extract
Vanilla Syrup
45 g

(3 tbsp)

water

25 g

(2 tbsp)

sugar

1/4

vanilla bean seeds

or 1/2 tsp vanilla paste or vanilla extract
Instructions
Pound Cake
In a medium size bowl, sift together flour, cornsatrch, baking powder and a pinch of salt. Set aside.

In a large bowl, mix butter with an hand mixer for about 2 minutes at medium speed until creamy and smooth.

Add gradually sugar and keep on mixing for about 4 minutes at high speed: you have to incorporate air to get soft pound cake. Remember to scrape the bowl often with your spatula. You'll get very pale and fluffy butter mix.

Add the eggs one at a time: mix every egg for about 60 seconds until well incorporated.

Sift the dry ingredients in 2-3 times into the butter mix and gently fold with a spatula: don't overmix the flour mix and don't use the hand mixer, be gentle!

Place the batter into a greased, floured and bottom lined Pound Cake loaf pan (25cm-10inch long).

Grease a knife with melted butter and score a straight line in the center of pound cake: this will help your cake to crack in the middle.

Bake in preheated no-fan electric oven at 165°C-330°F for about 40-45 minutes or until a toothpick comes out clean: be careful to not overbake your cake! If your cake burnt on top or you get a tought crust, lower the temperature of your oven and bake for longer.

Cool down the cake in its pan, so you'll get a moist pound cake (cool it down for at least 40 minutes before unmold it).
Vanilla Syrup
Place water, sugar and vanilla in a small saucepan.

Bring to a boil over medium heat and boil for about 3 minutes until thicken but still clear.

Unmold your pound cake when just slightly warm.

Brush the top (the sides too if you want) of pound cake with vanilla syrup.

Let the sugar syrup to slightly dry a bit before serve it.
Video
Notes
Store at room temperature for about 2-3 days and cover with plastic wrap.
Don't store it in refrigerator because Pound Cake is a thick butter cake: if you store it in a chilly place like refrigerator, the butter will turn out hard and your cake will turn out dry.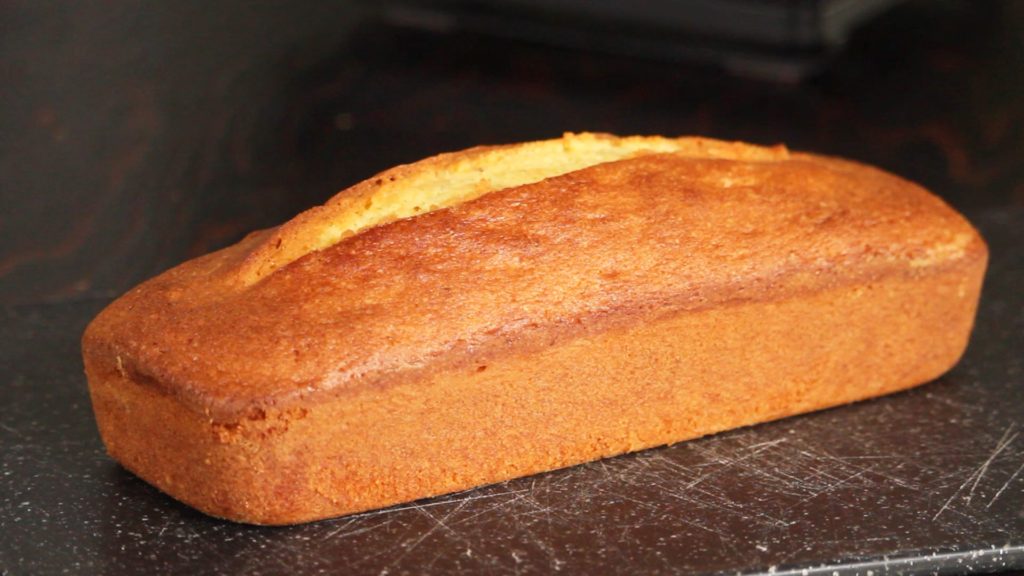 Cornstarch helps your Pound Cake turning out soft and moist. If you don't have it, you can substitute it with the same amount of all purpose flour, but I suggest you to don't skip it!
Cake flour is a perfect mix of all purpose flour and cornstarch: if you have it, you can use 170 g of cake flour instead of 150 g all purpose flour + 20 g cornstarch. But pay attention that your cake flour should only be made by cornstarch and all purpose flour, without baking powder! For this recipe I don't suggest to use self rising flour.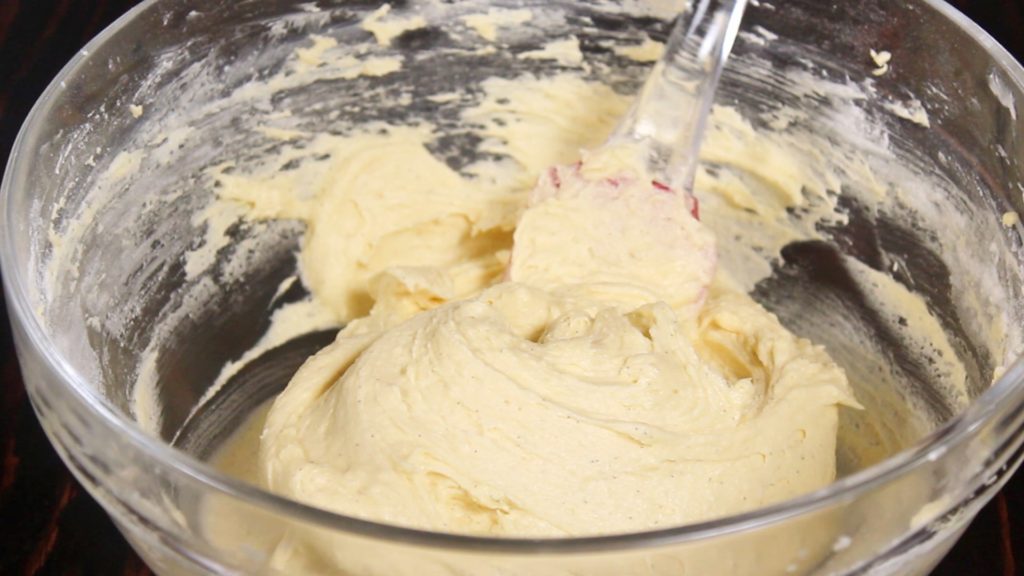 Pound Cake batter is thick because it features a generous amount of butter. for this reason is very important to mix a lot the butter with sugar using a hand mixer to incorporate a lot of air and get a creamy and airy butter mix; but mix as little as possible when you incorporate flour! I always prefer to use a spatula to incorporate the dry ingredients. If you don't overmix it, flour doesnt' develop gluten: your cake will turn out soft and not heavy or gummy.
It's also important to not overmix the eggs, so mix just until every egg is well combined.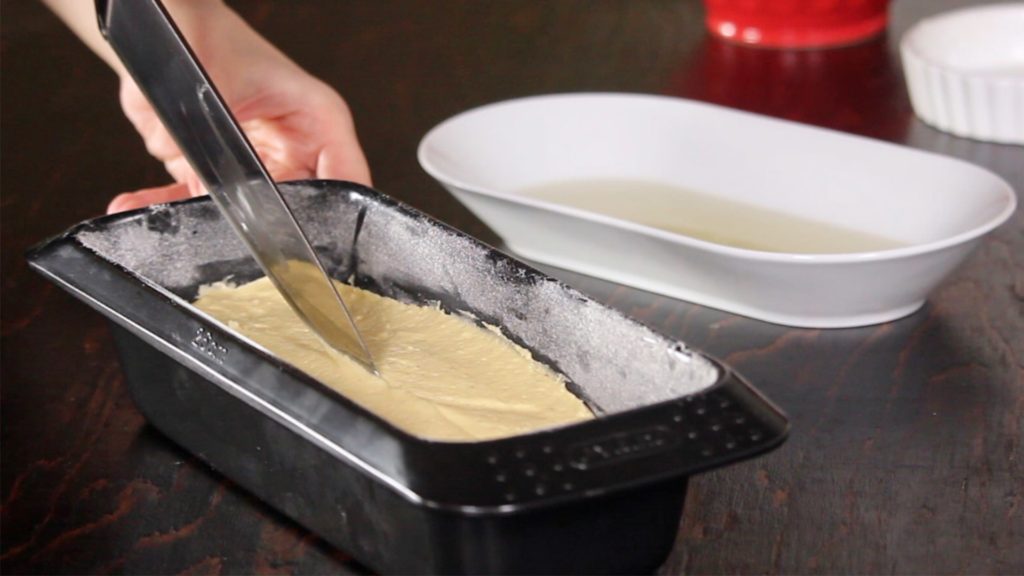 To get a perfect pound cake shape with a symmetrical classic dome on top, I use a simple trick that always works!
To get a perfect pound cake shape with a symmetrical classic dome on top, I use a simple trick that always works! Dip a knife blade into melted butter and use it to score a straight line at the center on top of your raw batter. 
In this way your Pound Cake will rise in the oven just following the line scored on top and you'll get a perfect symmetrical dome on top!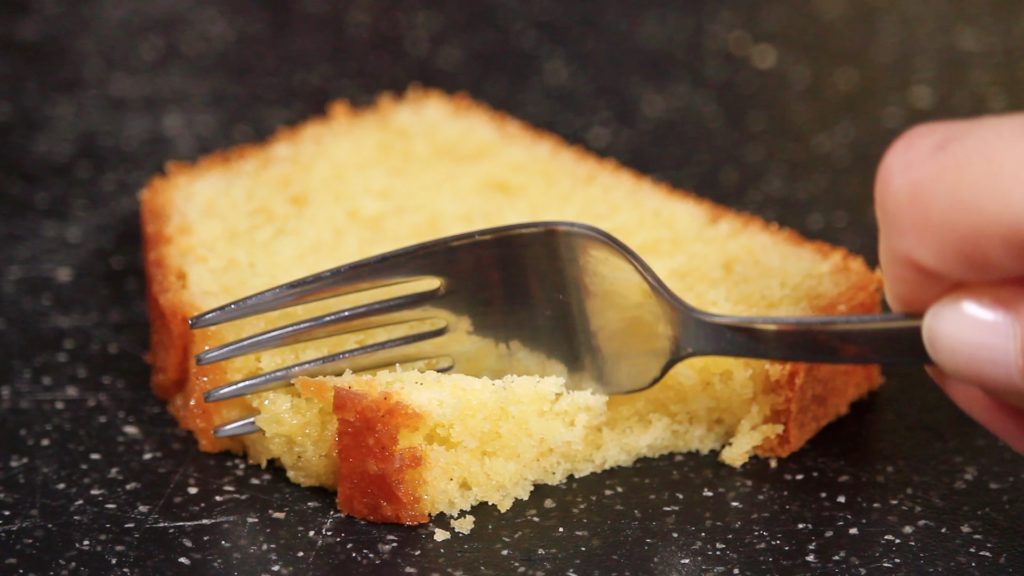 Use good quality vanilla for flavoring your Pound Cake. I used a Madagascar vanilla bean, I love seeing all those true black vanilla bean seeds into the crumbs!
If you don't have a vanilla bean, you can also use a very good quality vanilla paste or true vanilla extract.