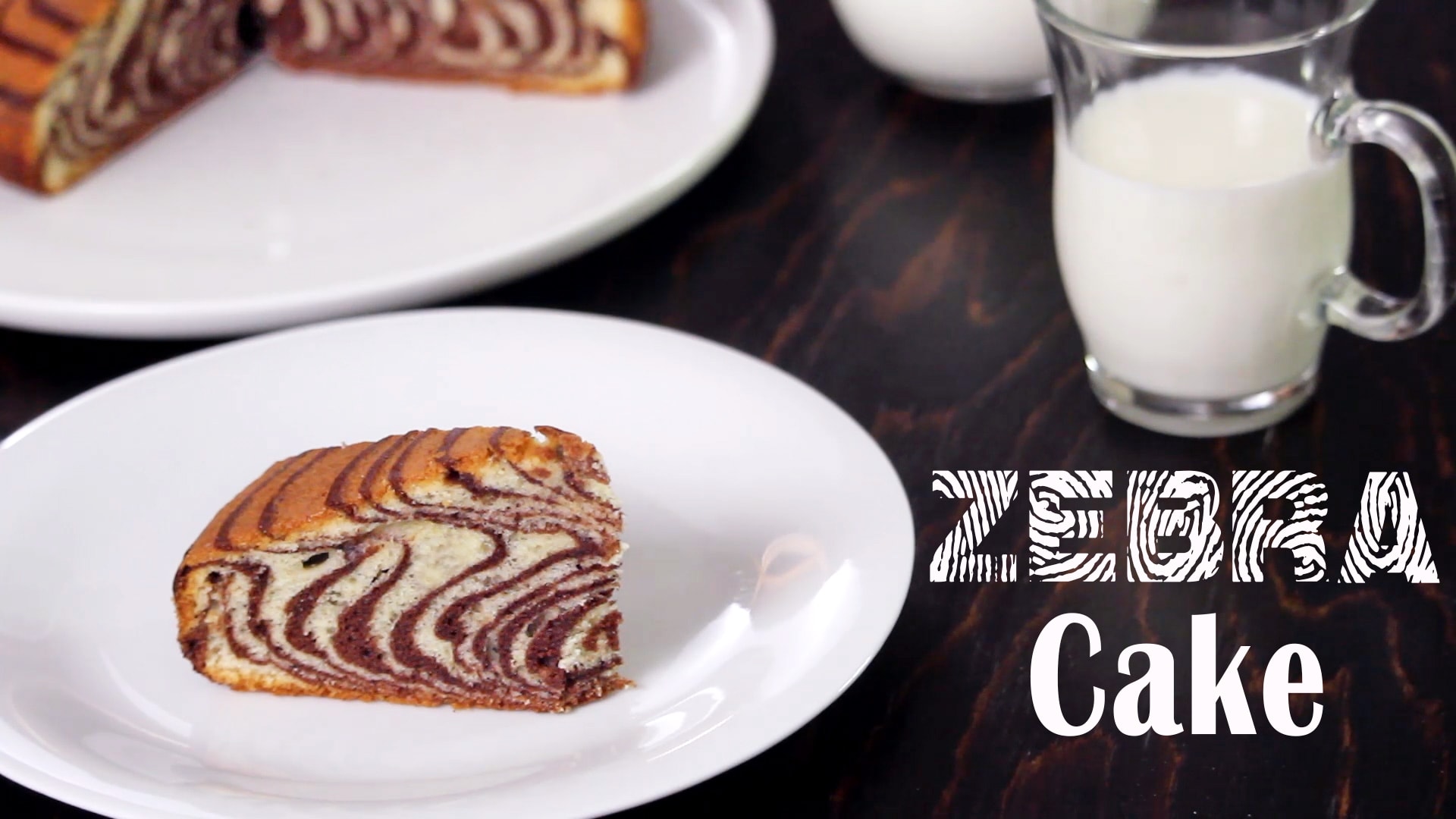 ZEBRA CAKE
This is a very soft easy cake made with chocolate and vanilla batter. The kids will love this cake, zebra pattern is really funny and easy to make! Its genuine taste bring us all to our childhood, I remember when my mother made this cake...so lovely memories!
If you want to make it quickly, you can also make it in marble patter, you just need to random alternate vanilla and chocolate batter and use a skewer (or a knife) in the end to create marble effect.
It's perfect for breakfast or afternoon break, served with a cup ok milk, tea or coffee. This is a must try!
Ingredients
Vanilla Batter
220 g

(1+3/4 cups)

all purpose flour

6 g

(1+1/2 tsp)

baking powder

3

eggs

room temperature

200 g

(1 cup)

sugar

2 tsp

vanilla paste

or vanilla extract

130 ml

(1/2 cup)

milk

room temperature

130 ml

(1/2 cup)

flavorless vegetable oil

sunflower seed oil, canola oil...
Chocolate Batter
20 g

(2 large tbsp)

unsweetened cocoa powder

50 ml

(1/4 cup)

milk

room temperature
Instructions
Make Vanilla Batter
In a small bowl sift together flour, baking powder and mix until combined. Set aside.

In a large bowl mix with an electric mixer eggs, sugar and vanilla paste until pale and creamy.

Add milk and vegetable oil and mix at low speed just until combined (don't over mix).

Add the flour mix in two times and mix at low speed justil until well incorporated (don't overbeat the batter!).
Make Chocolate Batter
In a large bowl mix cocoa powder with ¼ cup (50 ml) of milk.

Pour about 1/3 of vanilla batter in the bowl with the cocoa and milk mixture and mix well until combined: you'll reach two batters (vanilla and chocolate) with the same consistency. If the chocolate batter is more dense than the vanilla one, add a little more milk in the chocolate batter.

Grease a 20 cm - 8 inch cake pan with some vegetable oil and line it with parchment paper.

Pour about three tablespoons of vanilla batter in the middle of the pan, then add three tablespoons of chocolate batter over it; repeat this step until all batter has been used. If you are in a hurry, you can pour one batter on top of the other and swirl with a knife to create the marbled effect (you won't get the zebra pattern). You can pour the batters using two pitchers.

Draw lines with the tip of a knife, or a skewer, working from the outward to the center: you'll reach a flower pattern (as you can see in the recipe video)

Bake the cake in preheated oven (upper and lower heat) at 160°C - 320° F for about 40 minutes, or until a toothpick inserted into the center comes out clean.

Remove from the oven and let it cool for about 15 minutes on a cooling rack before removing from the pan.
Video
Notes
You can store the cake at room temperature covered with plastic wraps for about 3 days.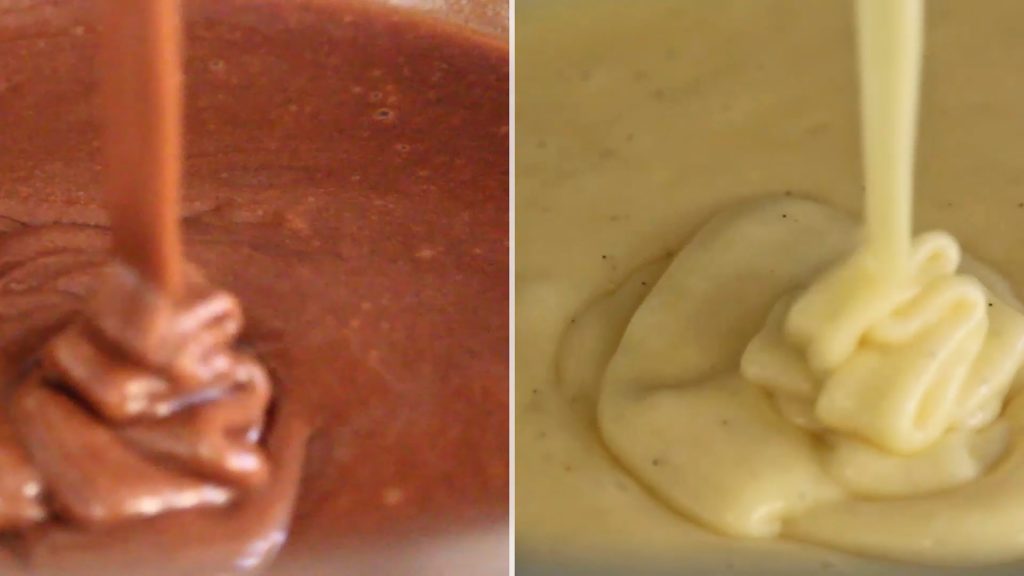 To get a perfect zebra pattern and avoid that the chocolate batter falls to the bottom of the pan because is heavier because to the cocoa powder, you have to add some milk. I usually add 50 ml of milk to the cocoa batter, but fill free to add more or less milk: the consistency of both batters have to be identical!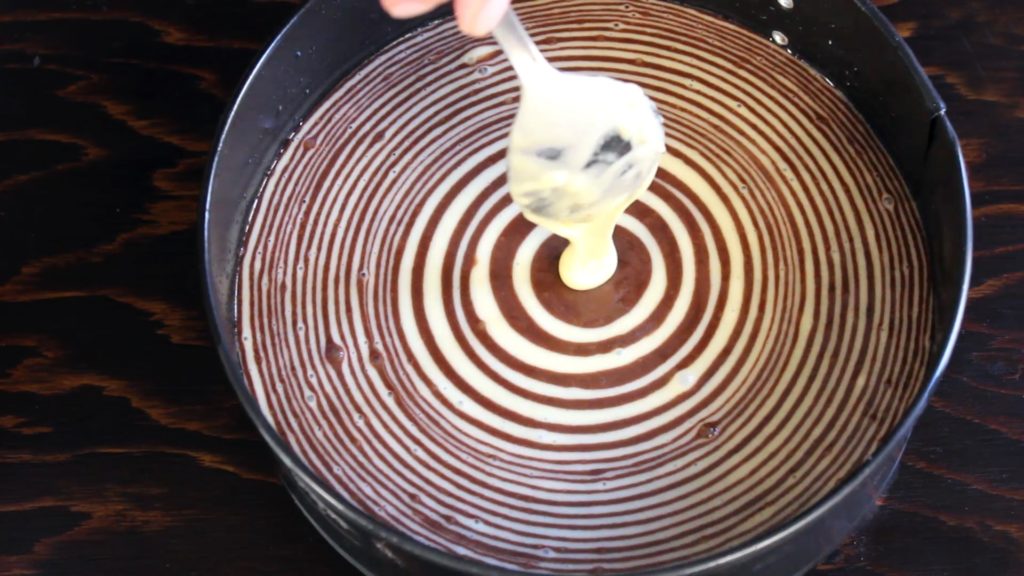 I used two tablespoons to pour the batters into the cake pan, but you can transfer the two batters into two pitchers or bottles to pour the batters into the cake pan: it will be much faster!