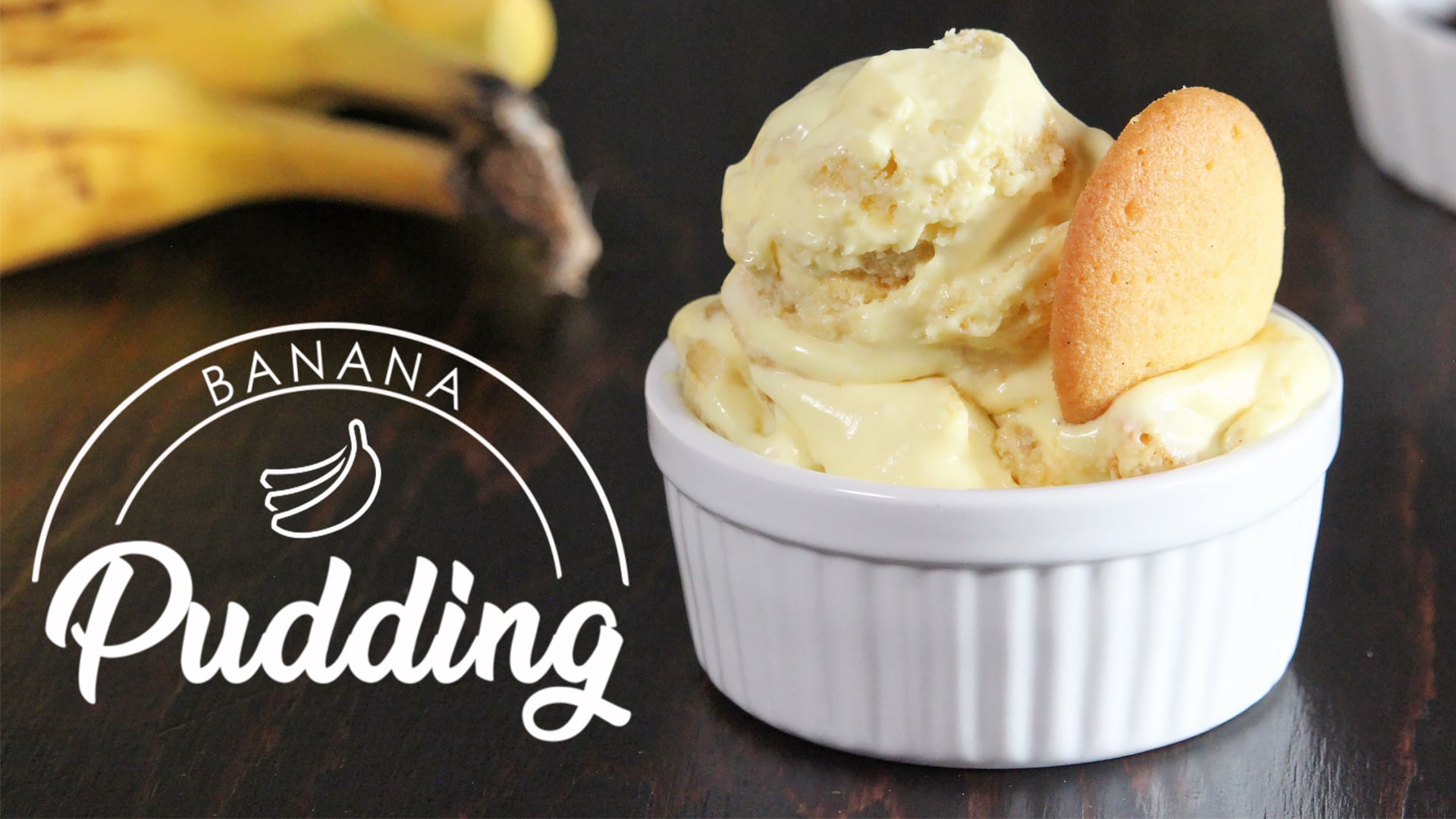 BANANA PUDDING
Banana Pudding is a refreshing and decadent sweet treat made with layers of homemade luscious Vanilla Pudding (a thick Diplomatic Cream), Vanilla Wafers and ripe bananas. You can spoon it with an ice cream scooper, it will be a simply amazing comfort treat!
I've made Nilla Wafers (aka Vanilla Wafers) from scratch, you can find the recipe here on my web-site (Cookies section) and on my YouTube channel. You can also use store-bought Vanilla Wafers.
Inspired by the classic Magnolia Banana Pudding, it is made from scratch without using any vanilla pudding store-bough preparation. You can make it the day before, it taste better if it rests in refrigerator some hours!
Follow my easy steps and you'll get a perfectly smooth Vanilla Pudding without any lumps. Remember to keep on stirring the cream when it's cooking and use a low-medium heat.
This is a Banana Pudding but if you're not a Banana fan, you can substitute it with your favourite fruit, I love it with fresh strawberries!
Ingredients
500 ml

(2 cups+2 tbsp)

whole milk

1/2

vanilla bean seed and pot

or 2 tsp vanilla paste or extract

120 g

(1/2 cup)

caster sugar

or granulated white sugar

50 g

(1/3 cup+1 tbsp)

cornstarch

1/8

tsp

salt

4

egg yolks

500 ml

(2 cups+2 tbsp)

whipping cream

or heavy cream, chilled

250 g

(9 oz)

homemade or storebought Nilla Wafers

you can find my Nilla Wafers recipe here on my web-site and on YouTube

2

ripe bananas

or more, according to your taste
Instructions
Place a medium size bowl (pyrex or steel) in freezer.

In a small saucepan place milk, vanilla seeds+vanilla bean pot and bring it to a simmer over low-medium heat.

Meanwhile, in a medium size pan, mix sugar, cornstarch and salt.

Add egg yolks in the sugar mix and mix until well combined and smooth.

When the milk is simmering, remove it from heat and immediately add it in three times into the yolk mix.

Cook it over low heat (be careful to not use a too high heat) until thicken keeping on stirring.

Remove the pudding from the heat, mixing hard to smooth it and cool it down fast.

Transfer the pudding into the prepared chilled bowl to cool it down fast.

Cover the pudding with wet plastic wrap and press it against the cream: this will prevent the skin forming.

Chill in refrigerator for about 1-2 hours.

In a large chilled bowl whip the whipping cream until soft peaks (don't overmix).

Remove the pudding from the fridge and mix it hard (I used an hand mixer) until smooth.

Gently fold half of the whipped cream into the pudding until combined.

Add in two times the pudding into the remaining whipped cream and mix until well combined and creamy (don't overmix).

You can assemble banana pudding: alternate layers of creamy pudding, Nilla wafers and banana slices (I made 4 layers in a baking dish 28x16 cm-11x6 inch). Finish the top with a cream layer.

Cover with wet plastic wrap and refrigerat it for at least 4 hours, better overnight.

Remove it from the fridge, crumble some Nilla Wafers on top and scoop it with an ice cream scoop.

Serve it chilled directly from the fridge.
Video
Notes
You can prepare it the day before serve it.
Store it in refrigerator for about 4 days.
You can store in freezer in single serving portion for about 1 month.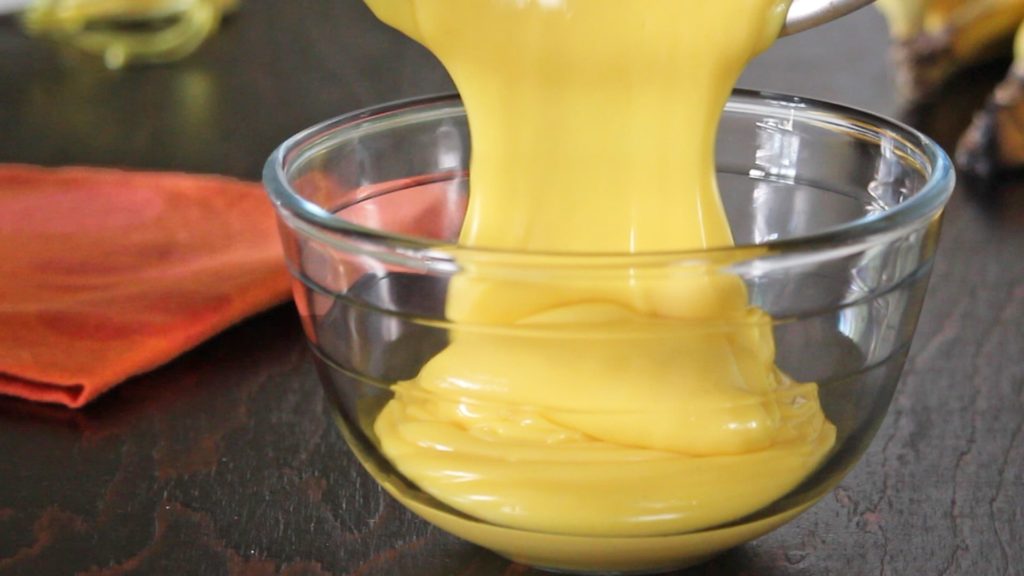 I always prefer making all my recipes from scratch, that's why I've made my own Vanilla Pudding (I call it "Diplomatic Cream" because it is basically a Pastry Cream with the adding of Whipping Cream, but it's a bit thicker than a classic Diplomatic Cream) without using any store bought packaged pudding. This is so much better, the taste and texture is simply amazing!
As you can see I got a smooth and shiny pudding without any lumps. That's why it's important to follow all the steps: keep on stirring while it's baking and cooled down fast, transfering into a refrigerated bowl. If you get some small lupms you can also strain the pudding while still hot.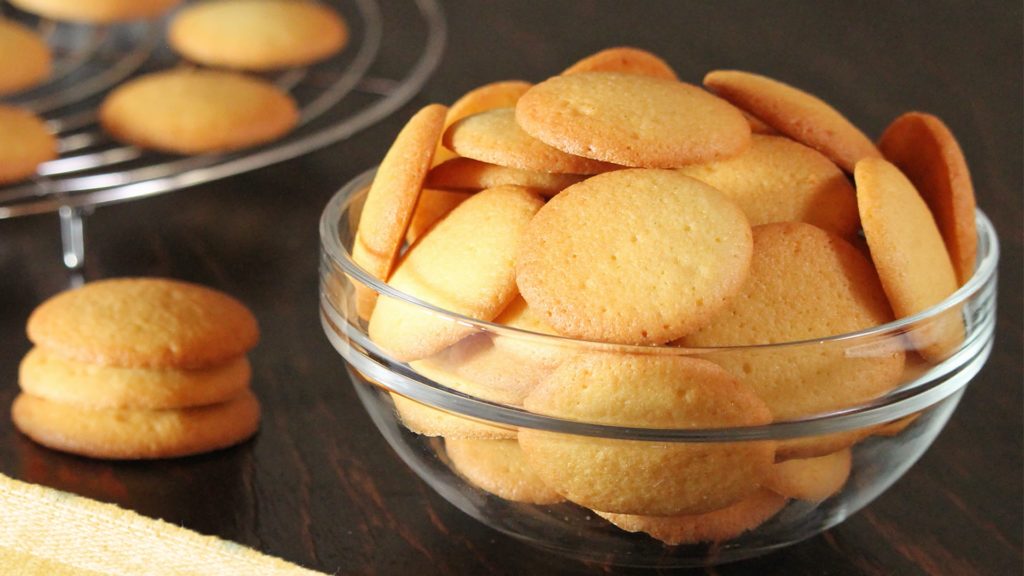 For my Banana Pudding I've used my homemade Nilla Wafers, you can find the recipe here on the web-site (Cookies section) or on my YouTube channel.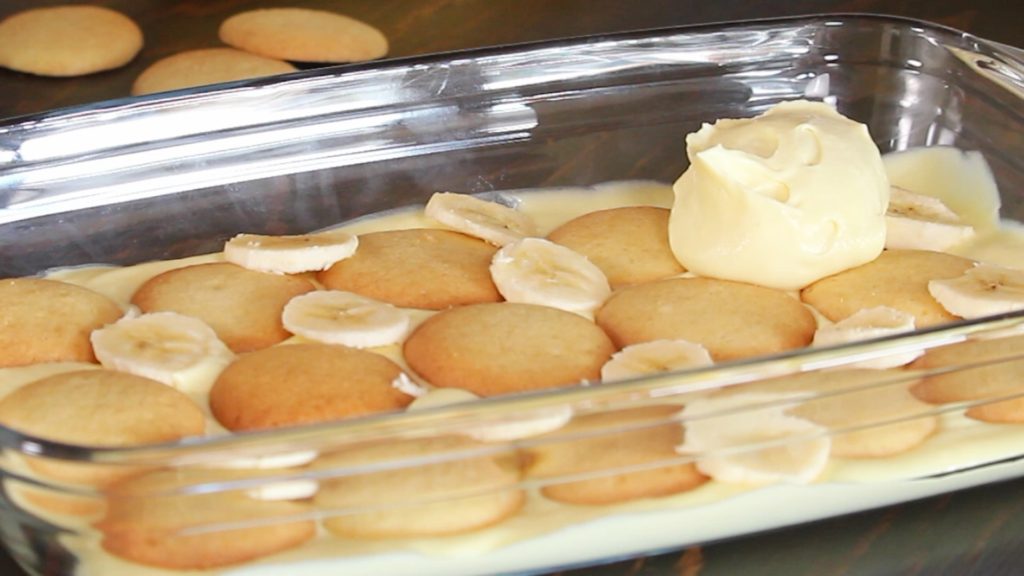 I suggest to make it the day before: it will taste amazing if it rests in the fridge for hours! You can also substitute Bananas with Strawberries or other seasonal fruits, or use othe type of biscuits instead of Nilla Wafers, it will be always amazing!