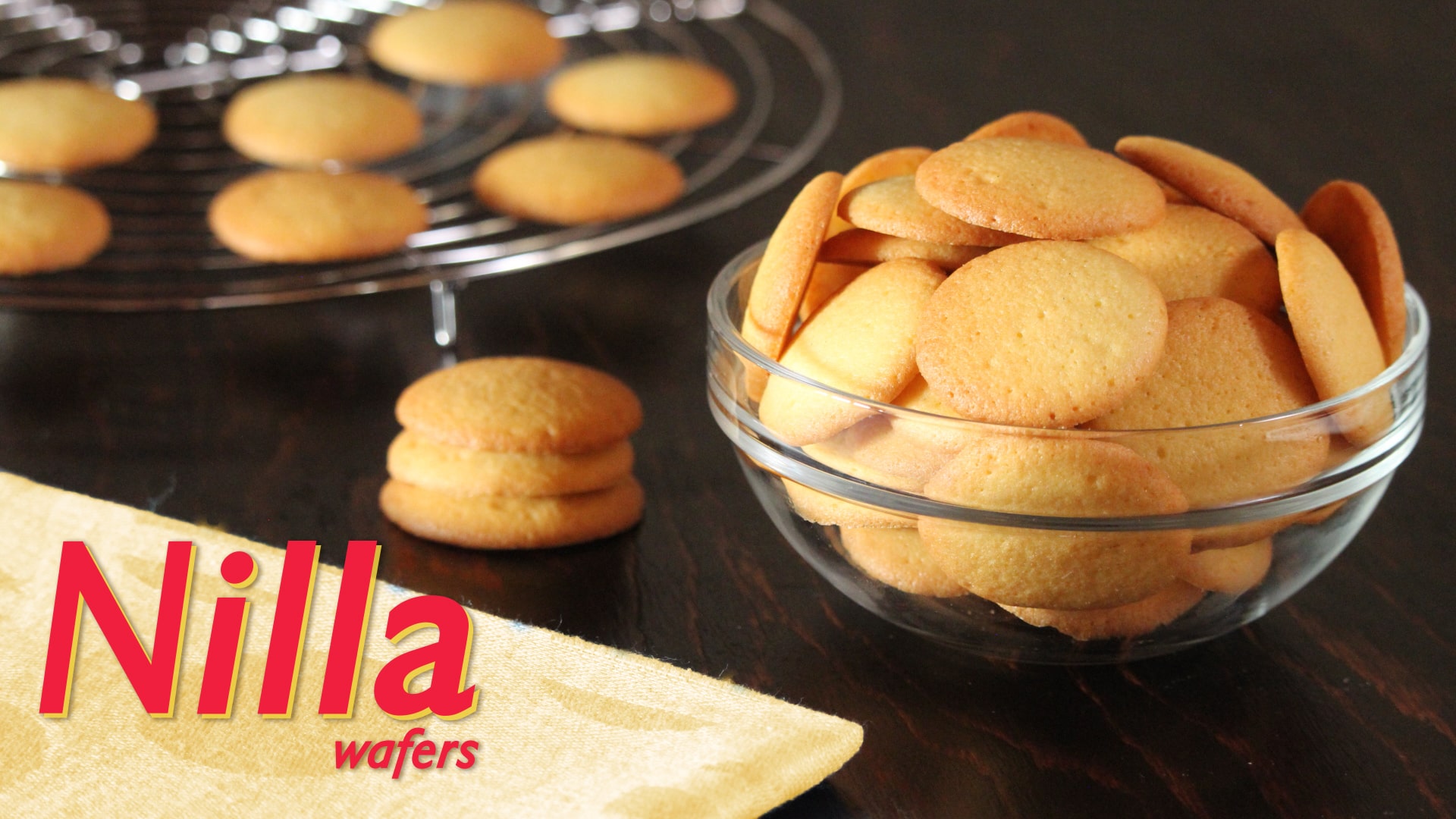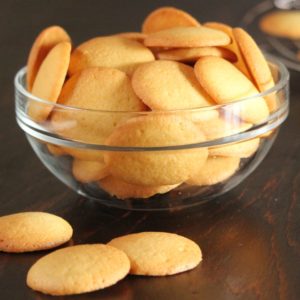 NILLA WAFERS
How to make melt in your mouth Vanilla Wafers (aka Nilla Wafers) in few minutes!
These classic and simple butter cookies are incredibly easy to make and match perfectly with a lot of desserts like ice cream or pudding. They are also delicious soaked into tea, coffee, milk or hot chocolate! I always make them for my Banana Pudding (you can find the recipe here on the web-site in the Sweet Treat section), they work perfectly for pudding like that.
If you don't want to use a piping bag to pipe your cookies, you can also easily spoon the dough onto the baking tray as I show in the recipe video down below, they turn out perfect as well!
I've used a homemade printed pattern (3cm-1,2inch circles) for making same size wafers and placed it under the parchment paper onto the baking tray. Send me an e-mail and ask me for it, I will attach it at my answer!
Ingredients
115 g

(1/2 cup)

unsalted butter

room temperature

150 g

(1+1/4 cup)

vanilla powdered sugar

or normal powdered sugar

1+1/2 tsp

vanilla paste

or vanilla extract; add 1/2 extra tsp of vanilla if you use normal powdered sugar

2

eggs

room temperature

170 g

(1+1/3 cup)

all purpose flour

1/8 tsp

salt

1/4 tsp

baking soda
Instructions
In a large bowl, place softened butter, vanilla and mix with a hand mixer at medium speed.

Low the speed, add gradually powdered sugar and mix until pale and fluffy.

Incorporate one egg one at a time and mix just until smooth and well combined (don't worry if the mix will lumps at the beginning, it will smooth!).

Sift in flour, salt, baking soda and mix at low speed just until combined: be careful to not overbeat the flour! You can also mix using a spatula to be more gentle.

If you have a piping bag, you can use it (but it isn't needful!): transfer the dough into a piping bag with a 1 cm-0.4 inch round piping tip and pipe wafers onto a baking sheet lined with parchment paper. You have to pipe 3 cm-1,2 inch circles, consider that the wafers will spread in the oven so keep them 4 cm-1,5 inch apart.

If you don't have a piping bag, you can use a teaspoon and spoon the dough onto a lined baking sheet as I show in my recipe video below.

Bake in preheated fan oven at 150°C-300°F for about 12 minutes. If you don't have a fan oven, you have to bake one sheet at a time and increase the temperature at 170°C-340°F.

Let the wafers cool in the baking tray.
Video
Notes
You can store them at room temperature in a cookie tin box for 10-15 days.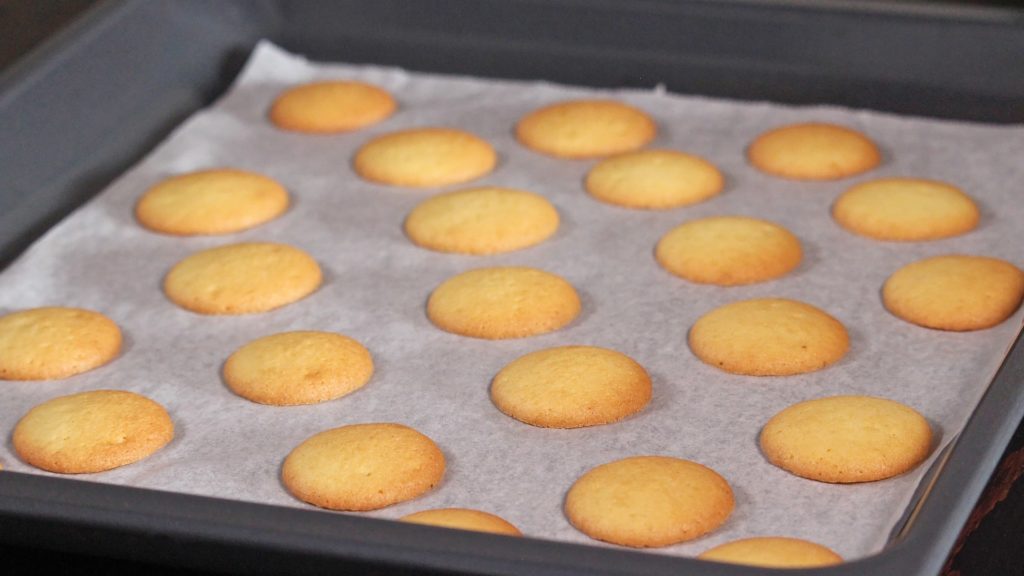 I've used a 1cm piping tip for these Nilla Wafers and I got 3cm diameter cookies. I've created a pattern with many 2,5 cm circles, with about 4cm apart from every circle, and printed it. Then I placed it under the parchment paper onto my baking tray and used it as a guide for piping same size cookies…as many people make for Macarons! Consider that these wafers spread while baking so they turn out larger than your pattern.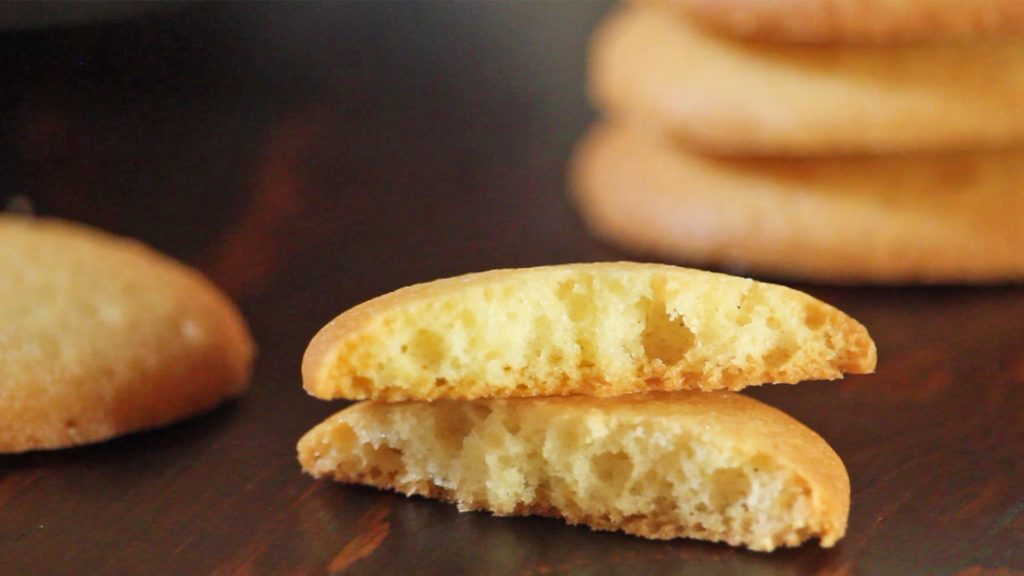 If you prefer very crispy wafers, you can leave them in the oven some minutes more and increase a bit the temperature. With my recipe you'll get crispy cookies outside, but soft inside.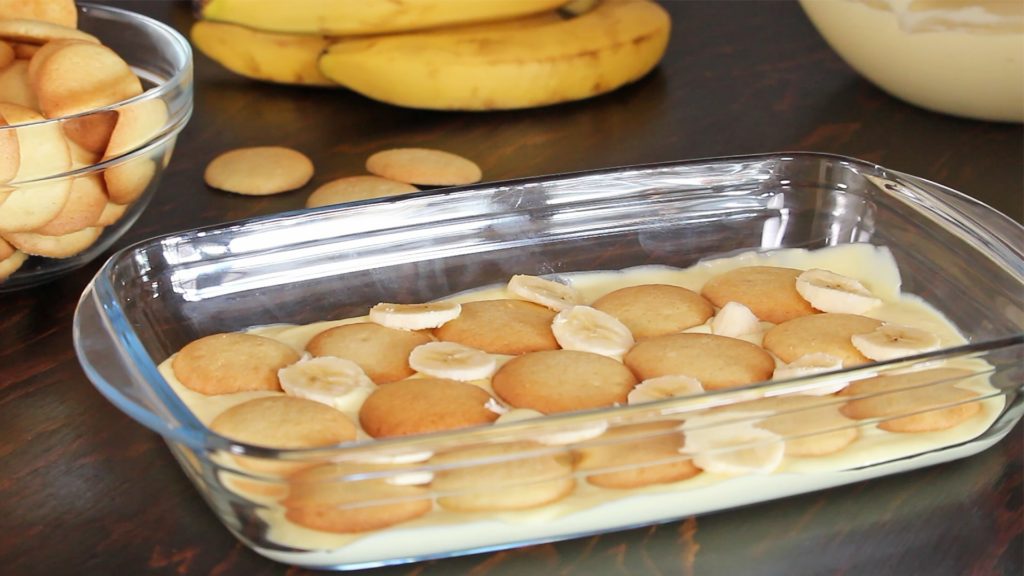 I always make these Nilla Wafers when I make my Banana Pudding. You can find my Banana Pudding recipe here on my web-sit (Sweet Treat section) or on my YouTube channel…it's honestly irresistible!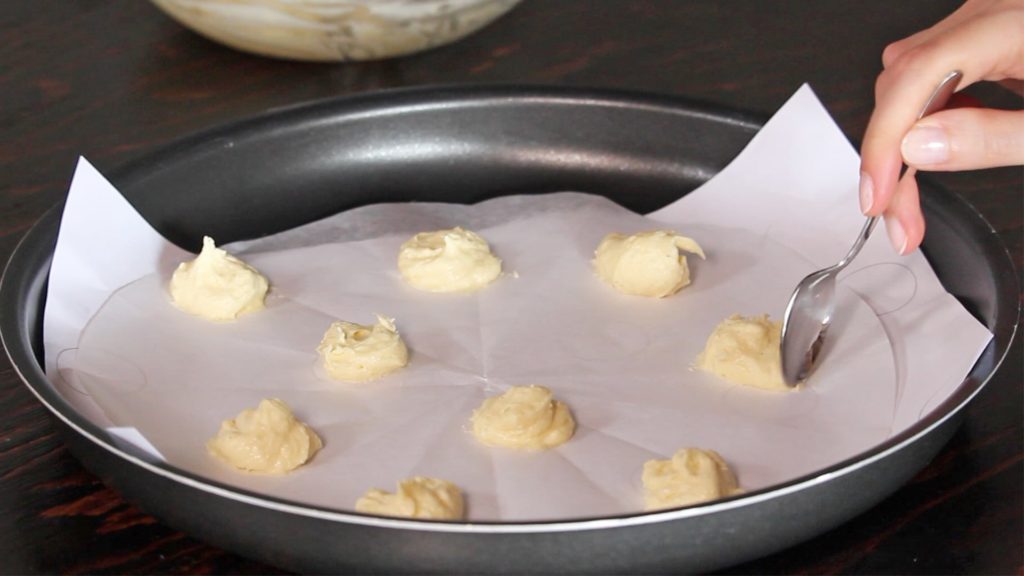 If you don't use a piping bag, you can also spoon the batter on the parchment paper. While baking, the wafers will spread and become pretty perfect even if you haven't use the piping bag! I prefer the piping bag just because it's faster, but it's not needful!