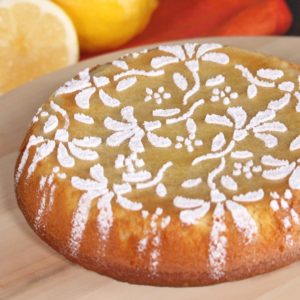 LEMON CAPRESE CAKE - ITALIAN FLOURLESS CHOCOLATE CAKE
Caprese Cake is one of the most loved traditional Italian Cake originated from the beautiful Capri Island. There are two versions of this cake: this is the lemon one made with white chocolate, but you can find on my website the Classic Chocolate recipe too!
It's gluten-free - made with almond flour instead of wheat flour and without baking powder too - so it's also perfect if you're celiac or following a gluten-free diet.
Its texture is incredibly moist, fudgy and rich inside, with slightly crispy edges.
The traditional Caprese Cake's ingredients are always 5: almond flour, sugar, chocolate, butter and eggs. In this Lemon version the addition of lemon zest and a hint of lemon juice turns this cake into a refreshing but still rich and fudgy delight perfect in Summer season!
Ingredients
120 g

(4,2 oz)

white chocolate

chopped

120 g

(1/2 cup+1tbsp)

unsalted butter

3

eggs

medium-large size, room temperature

105 g

(8 tbsp)

caster sugar

or granulated white sugar

The zest from 1 large or 2 small lemons

185 g

(2 cups)

almond flour

12 g

(1 tbsp)

lemon juice

Powdered sugar

for dusting
Instructions
In a mediun size heat-proof bowl place chopped white chocolate, butter and melt over bain marie until melted. Pay attention to avoid overheating white chocolate or it could lump: remove it from bain marie when still some small chocolate pieces that will melt thanks to the residual heat.

In a large bowl place 3 egg whites and start whipping until white foamy.

Add in 3-4 times 40 g (3 tbsp) of caster sugar and keep on mixing the egg whites at high speed until medium-stiff peaks form. Set aside.

In a large bowl place 3 egg yolks, 65 g (5 tbsp) caster sugar, the orange zest and mix with a hand mixer until become thick and pale (at least 4-5 minutes).

Incorporate the melted chocolate mix and mix until well combined without overmixing.

Add lemon juice and almond flour folding gently with a spatula until well combined (you get a pretty thick batter).

Incorporate with a spatula 1/3 of egg whites mix into yolk mix to soften it. Then gently fold the remaining egg whites mix: be gentle to not deflat the mix.

Prepare the mold: grease, dust with flour and line with parchment paper on the bottom a conic 18-20cm (7-8inch) aluminium cake pan. You can use a 18 cm (7 inch) springform pan instead.

Pour the batter in the prepared pan and bake in static oven (no fan, upper+lower heat) at 180°C-350°F for 30 minutes. The cake is ready when the center is still moist: a toothpick comes out moist and NOT dry and completely clean!

Cool down at room temperature into the pan for at least 30 minutes. The cake is fragile, don't unmold when still hot or you can break it.

Unmold the cake: if you used a conic pan, the smaller side should be the top.

Dust with powdered sugar on top and serve it.
Video
Notes
Store at room temperature for about 3 days.
I suggest to use bain marie to melt white chocolate and butter mix. White chocolate has a lower melting point than classic chocolate, so if you use microwave you could burn it easily or seize it (it will lump a lot ang get a grainy texture).
Remove it from the heat when still remain some small chocolate pieces in the bowl that will melt with the remaining heat.
If your chocolate seizes, don't worry, you can fix it adding about 1/2 tsp of water and mixing with a hand mixer. Don't throw it away if gets a grainy texture and you can't fix it: it will turn out smooth when you mix it in the cake batter!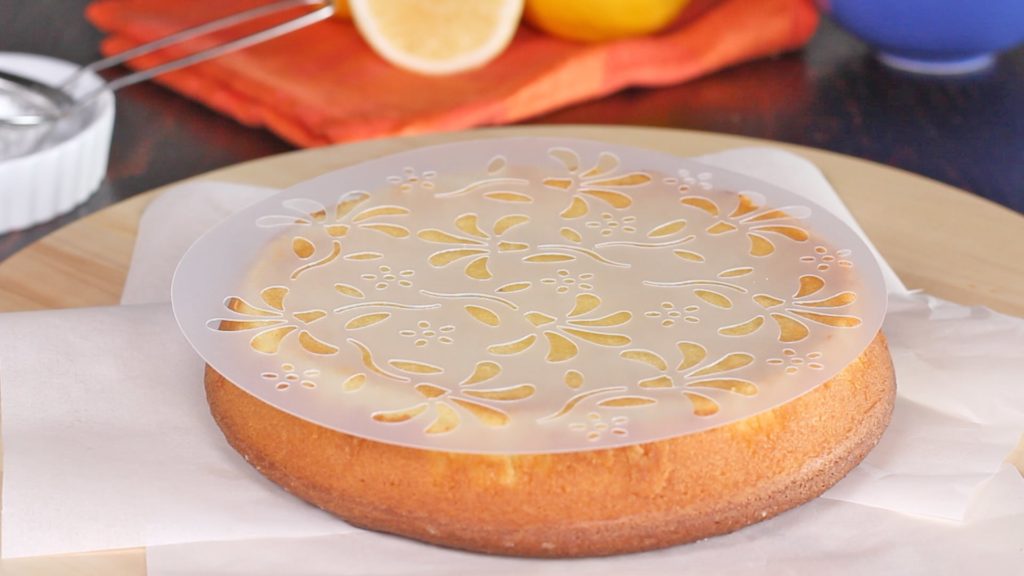 The traditional Italian mold used for Caprese Cake is an aluminium conic cake pan, the same we use for Pastiera cake. For my recipe I used a 20-18 cm conic cake pan. If you don't have it, you can use a classic springform pan or cake pan (18 or 20 cm for this recipe).
It's very important to prepare the mold since the cake is very moist and you could break it when unmold it: I greased the mold with butter, lined the bottom with parchment paper and dusted with flour or cornstarch for total gluten free version.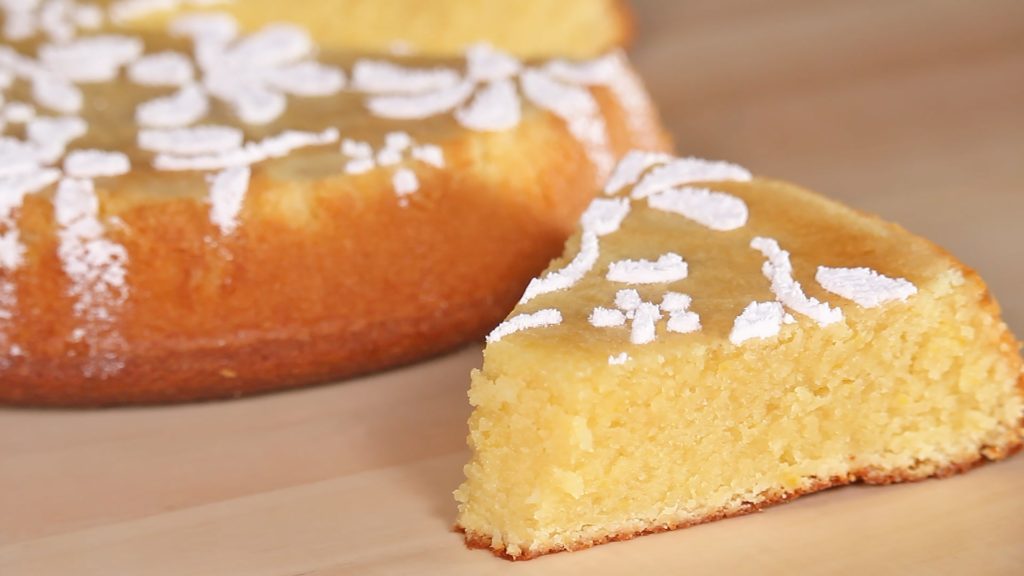 Torta Caprese is very easy to make, but you should pay attention to the baking time: the cake should be very moist inside, so you don't have to overbake it.