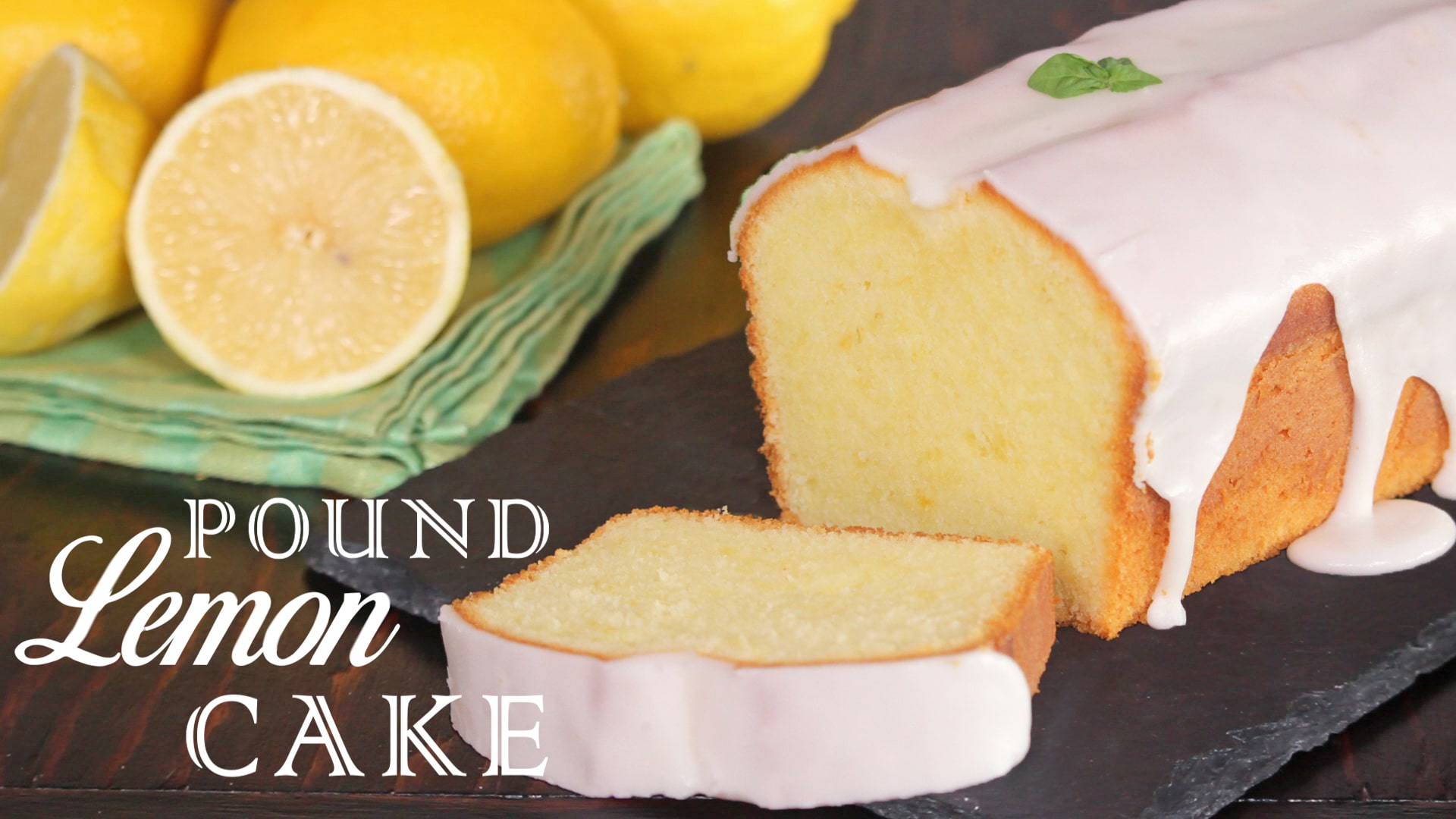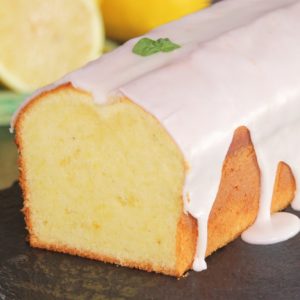 LEMON POUND CAKE
If you think this is a "boring" Pound Cake you're wrong: this is the best moist and rich Lemon Pound Cake you can make!
Thanks to yogurt and oil it stays moist for days, but it also features a generous butter amount, that makes you call it "pound cake" and not a normal cake 😛
Flavored with lemon zest and a splash of lemon juice, no artificial flavors are needful in this baby since I used a proved method to extract all the essential oil from the lemon zest!
In this recipe you can find all the tips to make a perfect boosted Pound Cake; but if you're a Pound Cake purist, you surely can try my traditional Vanilla Pound Cake made without oil and yogurt and find out all my tricks to always get a perfect Pound Cake!
A generous luscious lemon icing couldn't miss to make this Lemon Pound Cake absolutely irresistible!
Ingredients
Lemon Pound Cake Batter
210 g

(1 cup)

caster sugar

The zest from 2 large (or 3 small) lemons

165 g

(3/4 cup)

unsalted butter

room temperature

28 g

(2 tbsp)

vegetable oil

3

eggs

medium size, room temperature

40 g

(3 tbsp)

lemon juice

285 g

(2+1/3 cups)

all purpose flour

Pinch of salt

1+1/4 tsp

baking powder

180 g

(3/4 cups)

unsweetened plain yogurt

you can use full fat or 0% fat
Lemon Glaze
125 g

(1 cup)

powdered sugar

about 4-5 tsp

lemon juice
Instructions
Lemon Pound Cake Batter
Prepare a 26cm-10inch long pound cake pan: grease it, line the bototm with parchment paper and dust the sides with flour.

In a large bowl place sugar and lemon zest. Rub zest into sugar for about 2 minutes using your fingers until well combined: the sugar becomes slightly yellow because lemon zest released its oil.

Add butter and mix with a hand mixer until become very light and fluffy (at least 4-5 minutes): in this phase you have to incorporate air in the batter, so: mix, mix, mix!

Add oil and mix until well incorporated.

Incorporate eggs one at a time: mix every egg in the batter for about 60 seconds and do not overbeat.

Incorporate lemon juice and do not overmix. Set aside.

In a medium size bowl sift together flour, baking powder, salt and mix until well combined.

Using a spatula incorporate in three times flour mix into the butter mix alternating with yogurt: fold gently, do not use a hand mixer in this phase and do not overmix!

Place the batter into the prepared pan and smooth the top.

Grease a knife with melted butter and score a straight line in the center of pound cake: this will help your cake to crack in the middle.

Bake in preheated oven (no fan, upper+lower heat) at 165°C-330°F for 50 minutes or until a toothpick comes out clean.

Cool down the cake in the pan for about 30-40 minutes before unmold it.

Insert and moved around the edges a small knife to easily unmold pound cake and cool it down completely on a wire rack before glaze it.
Lemon Glaze
In a medium size bowl mix together powdered sugar and lemon juice until get a very thick glaze. Add lemon juice little by little to avoid getting a runny glaze.

Glaze pound cake and wait about 30 minutes to set the glaze before serve it.
Video
Notes
Store at room temperature for about 4-5 days.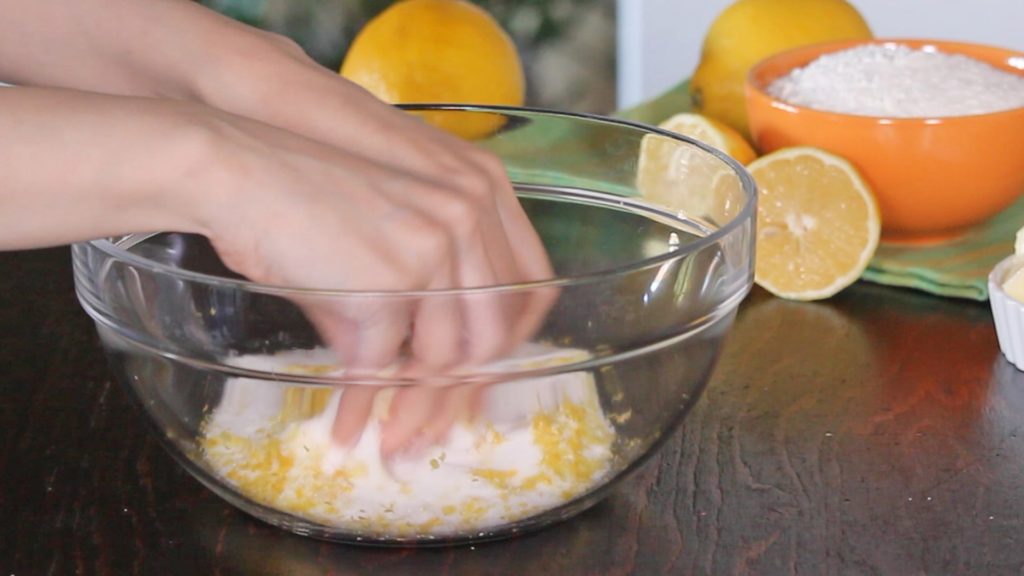 To perfectly release all the lemon flavor, only use the yellow lemon peel and not the white pith that is bitter.
Rubbing the lemon zest with the sugar using your fingers, helps lemon to release all its essential oil: this is the part that contains all the amazing lemon flavor, not the juice!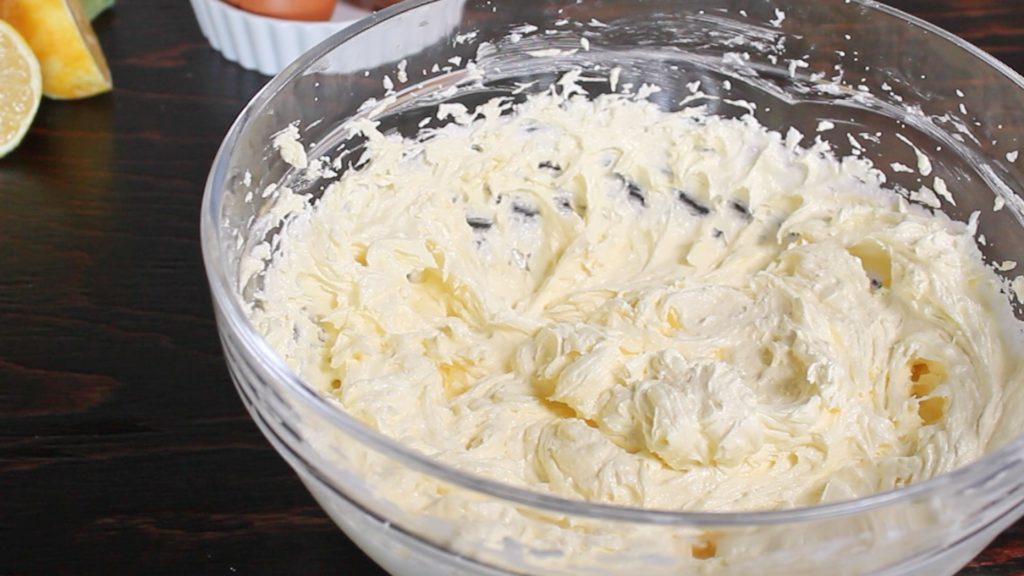 This recipe is very easy, but you need to follow this steps to get perfect moist crumbs that are not dry!
Firstable: use a hand mixer or a stand mixer to mix butter and sugar. In this phase you have ot incorporate a lot of air bubbles, so be patient and please beat a lot the butter until you get a very pale and fluffy mix.
The air bubbles are incorporated with the batter, so when you add the eggs, incorporate them quickly one at the time without overbeating. About 60 seconds for each egg is enough!
When you add flour mix use a spatula and gently fold it to the batter without using hand/stand mixer: it's very important you don't overmix the flour or you activate the gluten that will make gummy and hard your poundcake's texture.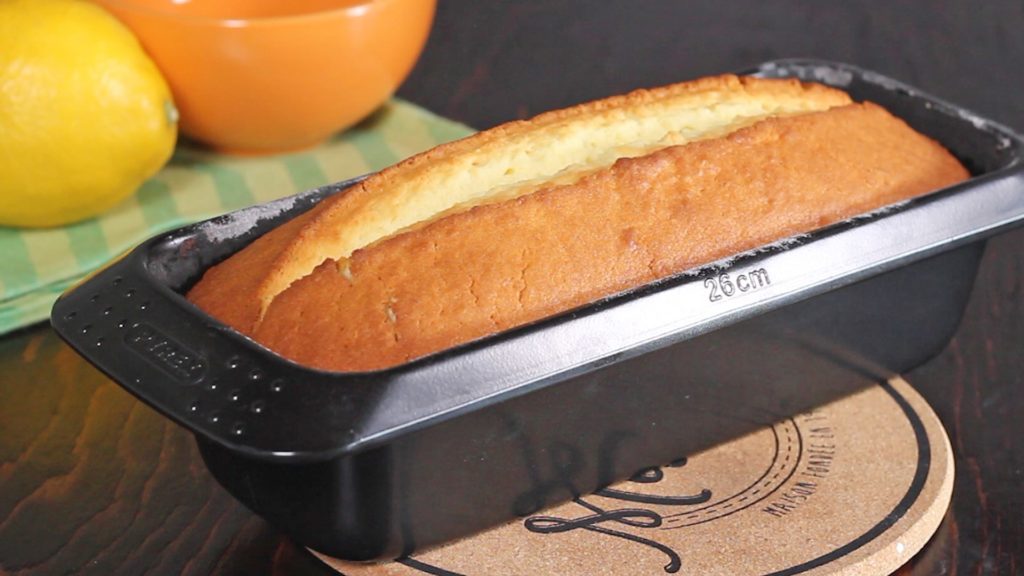 To get the classic perfect pound cake shape, opened up and rised in the middle, make a cut in the center of the raw batter on the baking pan, using a knife greased with butter.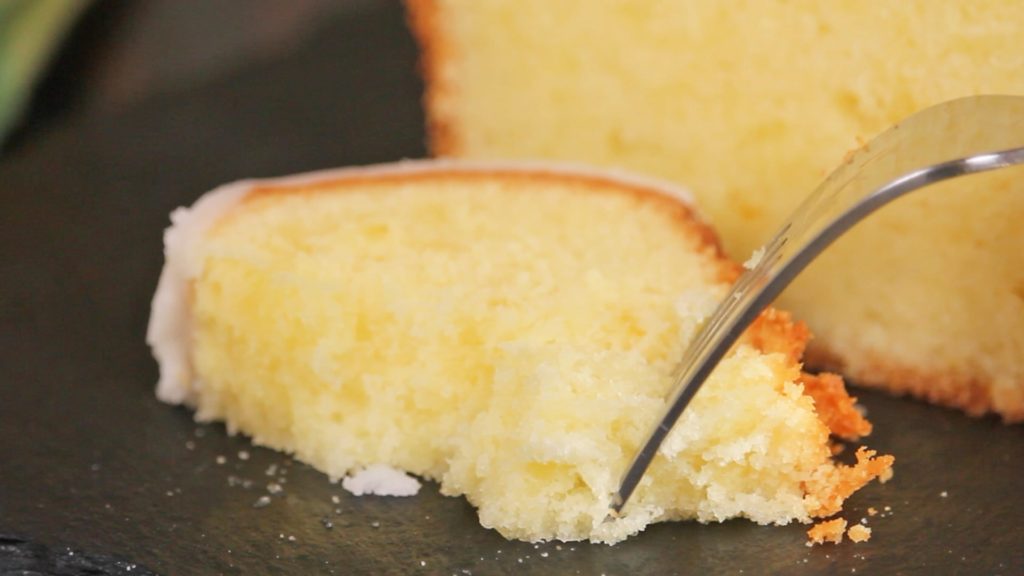 In this recipe I've used unsweetened plain yogurt 0% fat, but feel free to use a full fat yogurt or a Greek yogurt too (in this case, I suggest to loosen it with a hint of milk), just pay attention to use am unsweeteend yogurt because the pound cake is enough sweet, also thanks to the lemon glaze on top.